Thinking about switching careers and becoming a birth doula? Unsure whether to take the leap? This four-part series asks seven awesome doulas to tell us how they switched careers to become a birth doula. They talk about the ins and outs of the job, and how they feel about working as a birth doula. The first post of the series asks about their inspiration to become a birth doula.
If you've already made the decision to become a birth doula, check out our Becoming a Birth Doula Guide. This FREE guide will walk you through the steps to start your new career.
What inspired you to become a birth doula?
I entered massage therapy school knowing I wanted to specialize in prenatal massage. During one of my elective classes, a fellow student shared their recent experience at a weekend doula workshop. I was intrigued that I could expand my support from the massage room to the labor room. Immediately upon graduation, I followed up my base massage training by enrolling to become a Certified Prenatal Massage Therapist. The program offered its graduates the opportunity to enroll in their Certified Massage Doula Program (CMD). I did that knowing I wanted to build on the relationships with those clients to support them during their births.
Exie, Michigan USA
I was inspired to become a birth attendant when I took my first-ever class with a midwife at Ifetayo's Cultural Center in Brooklyn, NY in 1995. As a college student in an African Psychology class, my professor thought it essential to volunteer and work in the communities we studied. I was thrilled to gain hands-on experience. It was an added plus to learn directly from an urban midwife about the journey of caring for others during birth.
Tintawi, New Mexico USA
Our youngest often likes to remind me that she was the reason I decided to become a doula! She would be right, in part! My first birth ended in an unplanned c-section after what was a straightforward pregnancy and early labor. This was very traumatic for both my husband and me. We did not feel informed, safe, respected, and listened to by our care providers. When we decided to have a second child, we knew we wanted a different experience, regardless of the birth outcome.
We attended a childbirth class geared for people opting for a VBAC and hired a doula who was a great source of support. Sometime towards the pushing phase, I remember deciding that I wanted to become a doula so I can be a source of support for other women, and happened to vocalize it – and yes I had a VBAC! I took my then five-month-old baby to an in-person doula training and attended my first birth in April of 2009. I've since completed the CBI Birth Doula course as I felt it ticked a number of essential boxes that a weekend workshop didn't.
Feven, Bermuda
Seeing the difference that having a doula made at my own birth. She did have to travel several hours to reach me and was the only one willing to do so, so I realized there was a huge need for birth support in my area. When a friend asked me to be her doula for her upcoming birth, I decided to get certified and make a career out of it!
Adele, South Korea
The births of my three children and the gap I found in terms of how (un)prepared I was to navigate the emotional journey that followed.
Xenia, Greece
I have always had an interest in working with pregnant and birthing families and new parents. It took me many years to get to this path. I started working toward a nursing career, but it was not a good fit. It wasn't until my own birth experiences that I discovered doulas and felt that this would be the right fit for me.
Carmen, Michigan USA
When I was first doing my research into working in the birth world, I knew that I would be a non-gestational parent with my wife giving birth and I wanted to find resources to support myself and my transition to parenting as a queer person. Let me tell you, there were *no* resources in 2011 and *no one* was talking about how to support the 2SLGBTQIA+ community! I started really considering birth and lactation work as a possible stepping stone into midwifery care, but I've found working directly with families outside of the medical system more rewarding.
Johanna, Ontario Canada
What did you do before doula work & how did you transition to becoming a doula?
I was working full-time in massage and building my business. As my clientele for prenatal massage grew, my doula client base did too. My first doula birth was one year after graduating from massage school certifying with that organization as a CMD from 2007-2016. I was first certified with CBI as a childbirth educator in 2012 to fulfill my massage doula renewal requirements and loved the program so much I enrolled in CBI's birth doula course, graduating in 2015. I chose not to renew my massage doula certification at that point.
Exie, Michigan USA
Prior to becoming a doula, I was an environmentalist, artist, poet, and organizer (unions and political). I still do all of those things, and in many ways, I see how they intersect with birth work. I am a mother who has given birth to five living children and who has also lost five pregnancies. As a Black woman in a society that has marginalized many of our communities, how we are treated during our pregnancy can greatly impact our health in the postpartum period. In the United States, Black women face higher mortality rates than White women.
I'm an appointee on our state Maternal Mortality Review Committee as a Doula and a Priest and work to uncover the causes and change the outcomes for Black birthing bodies. My work as a Doula extends beyond the birthing room and into the Department of Health and state legislator as I advocate for greater resources for Black and Indigenous birthing people.
Tintawi, New Mexico USA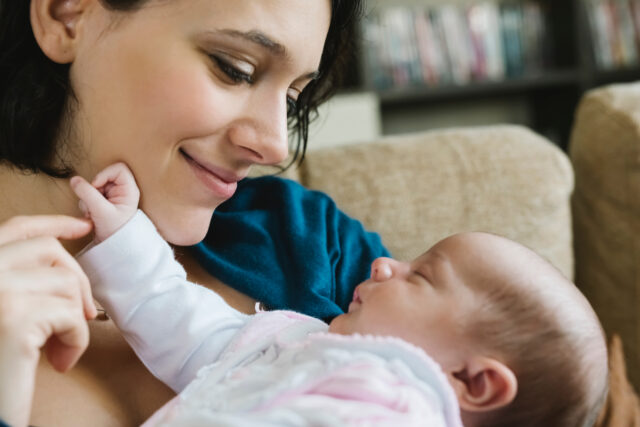 What's it like being at a birth?
Profoundly moving!
Powerful!
An incredible honor!
I am a Certified Montessori Early Childhood Educator. I worked in a local Montessori School for 17 years before transitioning to full-time birth work. For 12 of those years, I worked as a doula during my summer holidays and other school breaks. Having backup doula support was especially crucial during these years.
Feven, Bermuda
At the time I was working on a telecommuting basis in an entirely different field. I kept that job until I became certified. Once I was ready to start attending births on a regular basis, I quit and opened my own company. It was challenging at first not to have a regular income, but I felt that I got so much more than money out of doula work. I still feel that way.
Adele, South Korea
I come from a corporate marketing background with experience in FMCG brand strategy development, consumer behavior, and digital CRM. I headed a multiband, omnichannel CRM program for over 15 years. During the last three, I simultaneously studied to become a postpartum and lactation professional.
Xenia, Greece
I worked in marketing before this. It wasn't really what I wanted to do, but I struggled to find something that was a good fit for the type of work I wanted to do with families. It was just a job so when I decided to become a doula it was a complete career change. I worked through the time I was earning my certifications but quickly changed my career completely once my certifications were done.
Carmen, Michigan USA
Before becoming a doula, I was working in animal care and pet nutrition! I trained and walked dogs and really enjoyed helping families prepare their dogs (and cats!) to welcome a baby. Transitioning to working as a doula was weirdly natural as I was already connected to my community through my work with their furbabies. Most of my other work experience was customer service based, so it was an easy transition for me.
Johanna, Ontario Canada
What's it like seeing someone else give birth?
Profoundly moving. Lots of emotions run through me, and those vary from client to client.
Exie, Michigan USA
Strong
Surreal
Powerful
Courageous
Natural
Intentional
Tintawi, New Mexico USA
Powerful!
Feven, Bermuda
I tend to develop personal relationships with my clients, not in the least because we mostly frequent the same places/events as part of the local expat community. Once they go into labor, I love to see them find their strength. I love to see the partners being so supportive and loving, and when births are difficult, I am glad I can be there for them — actually, all the more so.
Adele, South Korea
Life changing I would say, and an incredible honor.
Xenia, Greece
There are a lot of different feelings and emotions that come with this. Much of it can depend on the overall experience with each individual client. There are always some strong emotions that come with being with someone when they give birth.
Carmen, Michigan USA
I think I'm an outlier and feel fairly neutrally about seeing someone else give birth! For me, the moment of birth feels like such an intimate and spiritual moment for my clients that I always try to prioritize my client's partner(s) and chosen support people being front-and-center to be a part of that experience. That being said, I always find it moving when a client is hitting transition and they're doubting themselves, and their partner (s) always finds the perfect thing to say or do to help them keep going. That moment is really special for me as a doula.
Johanna, Ontario Canada
Still unsure about taking the leap and becoming a birth doula?
Canadian Sandeep Johal trained as a teacher but was passionate about being an artist. "If there's something you're passionate about and something that fulfils you, just go for it because I spent so much time not doing what I wanted to do. One day, I just stopped being my own worst critic and became my number one fan." Johal now exhibits across the world, with her art renowned for its representation of cultural identity and human rights themes. Johal is one of the people who have pivoted careers profiled by Joseph Liu, doctor turned business person turned consultant, in the top ten lessons he learned from interviewing people who have switched to new careers.