About Childbirth Educator Training
Becoming a Childbirth Educator (Antenatal Teacher) is a life-changing experience. It's rewarding to see how, in just a few classes, you can change the process of birth, improve outcomes, and help clients feel empowered to become the parents they want to be. CBI childbirth educators do more than just pass on information to expectant parents. Through our Childbirth Educator training program, our educators understand how to teach the skills needed for making informed choices, putting a plan in place for tackling unexpected situations, gaining decision-making capabilities, and having the confidence to communicate these to caregivers. During your childbirth educator training, you'll learn how to teach these skills during classes while making them fun and interactive.
Clients need more than information on the process of birth and medical interventions to have the births they hope for. You'll develop strong communication skills, learning the critical skills of reflective practice and active listening, and learn why these are so important. You'll also gain a full understanding of how to help clients have realistic expectations and get the birth they want – using a unique blend of skills & models developed by Childbirth International. You'll explore a multitude of different teaching techniques, focusing on active teaching skills that eliminate the need for long and boring lecture sessions.
A ready-made curriculum is included in your course for all students participating in our Childbirth Educator training program. You'll also learn how to develop your own teaching plan and curriculum to suit the unique needs of your clients and your personal preferences & style. The Business of Birth module will give you the skills and knowledge to launch or grow your practice so it can meet your personal goals.
Pricing
FIVE PAYMENTS
US$191/month
Five easy payments
Immediate course access
Buy printed manuals at end of the plan
Admin fee ($10/month)
ONE PAYMENT
US$970 + shipping
One single payment
Immediate course access
Printed manuals sent immediately
No admin fee
RECOMMENDED
GO GREEN!
US$905
One single payment
Immediate course access
Use web or app
Gentle on the planet!
Read the payment plan terms and conditions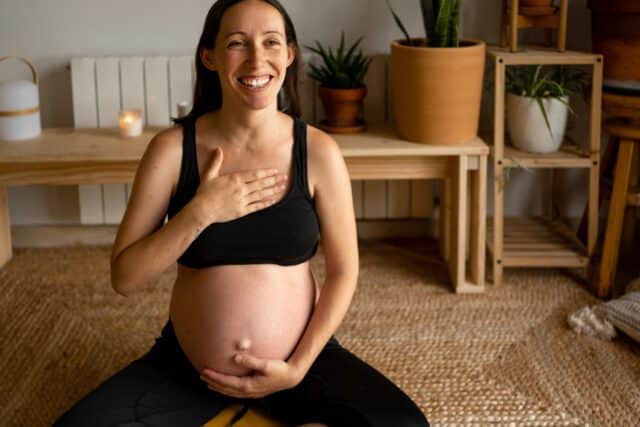 It's so rewarding to see how you can empower a person to have a positive birth experience when you become a childbirth educator
Compare Childbirth Educator Training Programs
We know that choosing a training provider can be confusing when they all seem to have different requirements and different pricing structures. To make it easier for you to make a comparison, we have put together a helpful chart for you to compare CBI to other certified childbirth educator training programs.
Refund Policy
If you are unhappy with your course in any way, you can cancel within 48 hours of purchase and receive a full refund (less a $50 administration fee). You can read our refund policy for full details.
Certification Requirements
If you would like to become a certified childbirth educator with Childbirth International, you'll submit assignments and complete exams. You can complete all your course materials, and apply for your childbirth educator certification online once all the requirements have been met. We want to make sure that the work you do for certification is relevant and useful to you. We won't ask you to have another childbirth educator or your clients evaluate you, or have you read extra books. Every requirement is designed to build on your knowledge and skills and give you a deeper understanding of your role as a childbirth educator. The requirements for becoming a certified childbirth educator with Childbirth International are:
Set personal goals for communicating with clients and caregivers
Critique two videos for bias and evidence
Analyze case studies on reflective practice and physiology to explore
Complete online, open-book exams (between 10-20 multiple choice questions in each) on physiology
Survey the childbirth education options available to clients within your community
Observe another childbirth educator teaching a class for four hours (in-person or virtually)
Write the aims and learning outcomes for a childbirth education activity
Teach six hours of childbirth education
Reflect on your role and the skills you used when teaching childbirth education classes
Topics Covered in Your Childbirth Educator Training
We want to make sure you feel confident in teaching childbirth classes that are informative, engaging, and enable your clients to have the birth experience they want and feel empowered in making the choices that are right for them. Our comprehensive curriculum, your trainer's feedback, and the support of your fellow students through the private student group, all ensure that you have the skills and knowledge you need to provide great childbirth education classes. The modules included in the Childbirth Educator Training program are:
Teaching skills
Business of birth
You can read more about each of the modules covered in your birth doula training and find out about the topics included together with the competencies you'll build in each lesson by clicking on any module in the above list.
Becoming a Childbirth Educator
Develop your teaching skills as an educator, enabling you to provide the best childbirth classes possible, and identify strategies for managing different teaching situations. You'll learn how to develop a teaching plan, and how to confidently provide classes that develop skills, are informative, engaging, and fun. In addition, a teaching plan is provided for you to use or modify.
A comprehensive teaching plan is available for you to use, providing everything you need for 12 hours of classes. You can use this, modify it to meet the needs of your clients, or use your own.
This module is packed with ideas on how to teach different topics in a way that really helps parents during labor, birth and the early days of parenting. Understanding how to provide classes that are engaging and interactive is essential in a Childbirth Educator training program. During this module, you'll submit reviews on three books, a survey, your reflections on a course that you observe, key components of a teaching plan, and evaluations of your own teaching. These will all be reviewed and assessed by your trainer.
Topics in Becoming a Childbirth Educator
recognizing perspectives on birth
learning styles
planning and structuring a course
active teaching
adult teaching principles
teaching partners and other supporters
addressing your audience's needs
managing communication in a childbirth class
using visual aids effectively
alternative class formats
teaching ideas for knowledge and information sharing
teaching ideas for communication skills development
teaching ideas for parenting issues
evaluating your teaching