About CBI Trainers
Childbirth International (CBI) trainers come from all walks of life. They have a wealth of training and experience in birth and lactation work. Every CBI trainer has completed the Childbirth International courses themselves and understand the challenges of studying by distance learning. They've also worked as birth and lactation professionals, some for more than 30 years, and run successful businesses. They're leaders and activists in their own communities, striving to improve the health and well-being of families across the world. You can read more about each trainer in the team biographies below.
Your trainer will be working from home, just like you. They may be living nearby, or they may be living in a different country from you. They understand the challenges of communication across different time zones. They will be offering you their unique perspectives based on the work they have done within their own communities. All CBI trainers have previously completed and graduated from the Childbirth International course for which they provide training! All our trainers have shown exceptional reflection and communication skills, together with a high level of competency in their work and extensive experience in their community.
Each CBI trainer goes through a stringent interview process. As a group, we review each candidate to determine their potential fit with the team and their abilities in working with clients, community, and future students.
When a potential team member is offered a position to work for CBI as an independent contractor they commit to a six-week-long training program. This introduces them to the assignments they'll be required to review and assess. They learn how to provide effective feedback to students, how to resolve problems, and how to guide and motivate students through flexible learning.
Once they become a trainer, they are part of a strong team and have extensive peer group support. After their training, every new trainer is mentored by a more experienced team member for up to three months. This provides them with the opportunity to develop their skills in giving feedback to students and continually reflect on the work they are doing.
Throughout the year, the whole training team participates in professional development opportunities. Covering diverse topics on pregnancy, birth, and parenting, as well as exploring adult education and distance learning techniques, anti-racism, and inclusivity. CBI trainers always striving to improve skills and knowledge through continuing education. Working as independent contractors enables each of them to continue working within their own communities in their own specialist areas.
The way CBI trainers support and guide you is one of the things that truly sets us apart. Usually, a trainer runs a workshop for a couple of days, and then you are on your own to complete all the certification requirements with minimal support. This is NOT the case with CBI! Your trainer is with you on your journey from beginning to end. They will contact you within the first few days of you starting and introduce themselves. They will see every assignment that you submit, and will give you guidance on each one. They will continue to support you for as long as it takes for you to complete your course and will still be there for any questions you have or for guidance after you graduate.
We believe the assignments you submit are crucial to your growth and development. They're not simply a checklist that will be marked of by a nameless person in our admin team. Your trainer will give you suggestions and feedback on how you are progressing. They are invested in your learning and truly cares about your success. From time to time, your trainer might be unavailable to review an assignment. In this case, another trainer will provide you with feedback so you are not waiting.
We have a small but incredibly effective and supportive team. Because they are supporting their students through online learning, we can each support a large number of students, reducing our costs which we can pass on to you!
My CBI training changed my life and my whole way of thinking. The skills I learned impact all facets of my life. This is the best job I have ever had!
---
Adele – Trainer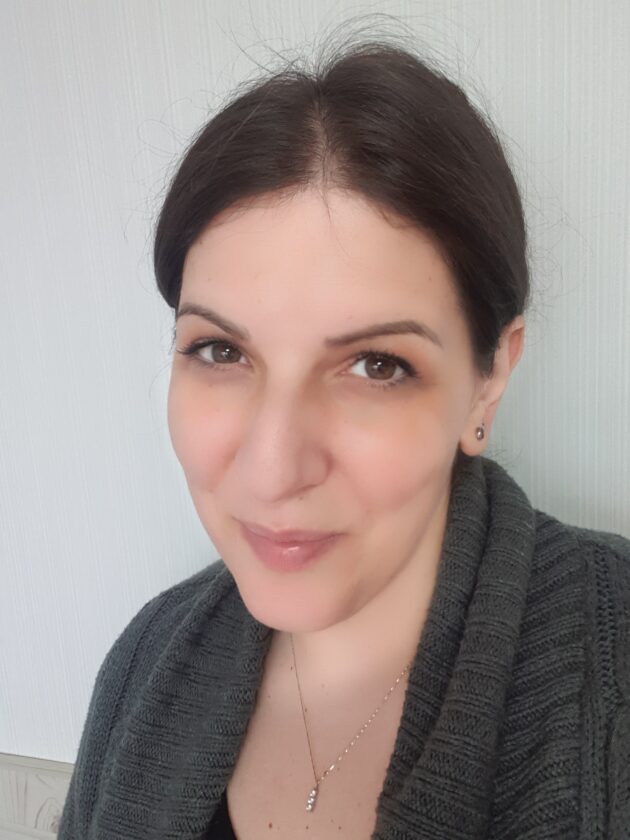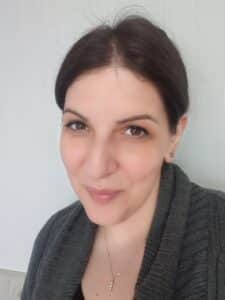 South Korea
Adele is Italian and was always passionate about different languages and cultures. At 18 she traveled to the UK where she met a young Korean man who stole her heart, and they started a long-distance relationship while she completed her education as a conference interpreter and translator for English and Chinese. After graduation, Adele moved to China on a scholarship, and went on to spend several years working in marketing and administration for international companies.
Adele is a native speaker of Italian and is fluent in English. She also speaks Korean and Mandarin Chinese. She is a mother of two.
While the work was demanding and exciting, Adele always felt it wasn't meaningful, and wanted to start a family. She married her sweetheart and moved to South Korea; a few months later Adele became pregnant and, living in a town away from the cosmopolitan Korean capital, was faced with the harsh reality that health care in the area tended to be high-intervention. Adele found she had to fight for her right to have the birth she envisioned and probably wouldn't have made it without extensively educating herself, as well as the invaluable support of a doula. She decided to pursue certification as a birth doula and childbirth educator, and chose CBI, as its focus on reflective practice resonated with her.
Ever since, Adele has been providing support to couples in Korea during such crucial and challenging times in their lives as pregnancy and birth, and believes she's found her true calling. Adele began working as a trainer for CBI in 2015. In addition to her birth professional qualifications, Adele trained as a HypnoBirthing Practitioner and has a Master of Arts in Conference Interpreting. Adele also speaks Italian, English, and Mandarin and is a mother of two.
---
Bethany – Trainer
United States
Born and raised in the Pacific Northwest, USA, Bethany has had a lifetime love for the outdoors. Some of her favorite activities are camping and gardening, which she is often found doing with her five kids who are aged teenager to toddler. Bethany came to Childbirth International as a student, hoping to one day become a birth doula. As she began working her way through the four courses, a whole new world opened up and she quickly discovered that her greatest love was in working with postpartum and breastfeeding women.
Bethany loves joining clients on their journeys into parenthood, helping to educate and support them to make their own choices, and watching them discover who they are as a parent. She has a background in parenting education where her philosophy is that learning happens in a relationship. She brings that relationship-focused learning style to CBI in her role as a trainer. Bethany really enjoys connecting with her students and creating space for them to branch out and explore what being a birth professional means to them. She's proud to be a trainer with Childbirth International!
---
Carmen – Trainer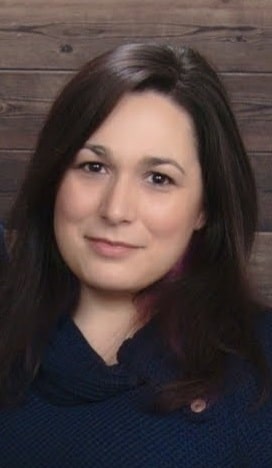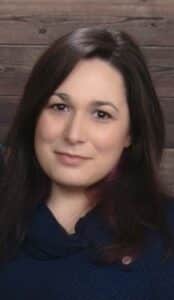 United States
Carmen has been in love with birth since she was very little. It started around the time her mother was pregnant with her little sister. "I was two years old and was walking around the house with dolls in my shirt pretending to be pregnant too. I didn't stop there though; I even went so far as to hide in my room and 'give birth' to my babies. Ever since then I wanted to do something for birthing women." When Carmen discovered doulas and the amazing work they do, she knew that it was what she was meant to do. She has since completed all four CBI certifications and offers Childbirth Education, Doula services, Postpartum services, Lactation services, Mother Blessings, and Placenta Encapsulation to families in her area.
Carmen is the proud mommy of two beautiful boys and one adorable little cat. She has been married to her amazing husband since 2009. They live in the Metro Detroit area of Michigan and spend a lot of our time cheering on their local sports teams. Carmen loves reading, watching horror movies, sewing, crocheting, or doing pretty much any crafting, and spending as much time as possible with her family. She has volunteered for the Detroit Improving Birth rally, coordinated the Big Latch On for Southeast Michigan for three years, is a member of Metro Detroit Doulas, and founder of the Catholic Birth Network. In addition to her CBI qualifications Carmen has a Bachelor of Business Administration in Marketing.
---
Exie – Trainer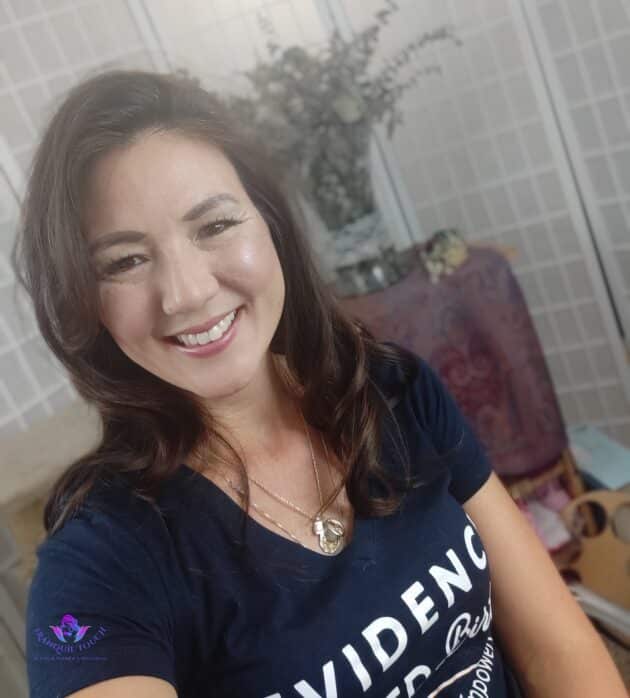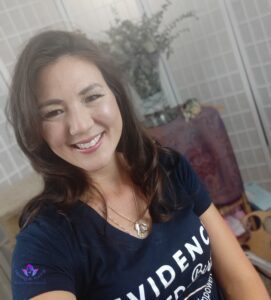 United States
Exie was born & raised in Michigan, the 2nd daughter of an American G.I. and Korean-Japanese immigrant, she remembers struggling to feel a sense of acceptance in either culture.
Exie's journey to becoming a birth professional began when she became a massage therapist in 2004. Followed by receiving certifications as a Prenatal Massage Therapist and Massage Doula. In 2012, she completed CBI's Childbirth Education program and she completed the Birth Doula course in 2015.
Exie has a deep passion for pregnancy and birth, believing that all birth journeys unfold in their own unique ways and each birth-giver has individual needs to feel safe and supported through their journey. During the pandemic, Exie began studying trauma in an effort to heal from her own experiences and better support other survivors.
When she isn't taking care of clients or doing research, Exie loves to read, watch movies with her family, and recently began teaching herself to crochet as a way of honoring her big sister who she misses dearly and who was her lifelong protector, friend, and loudest cheerleader.
---
Feven – Trainer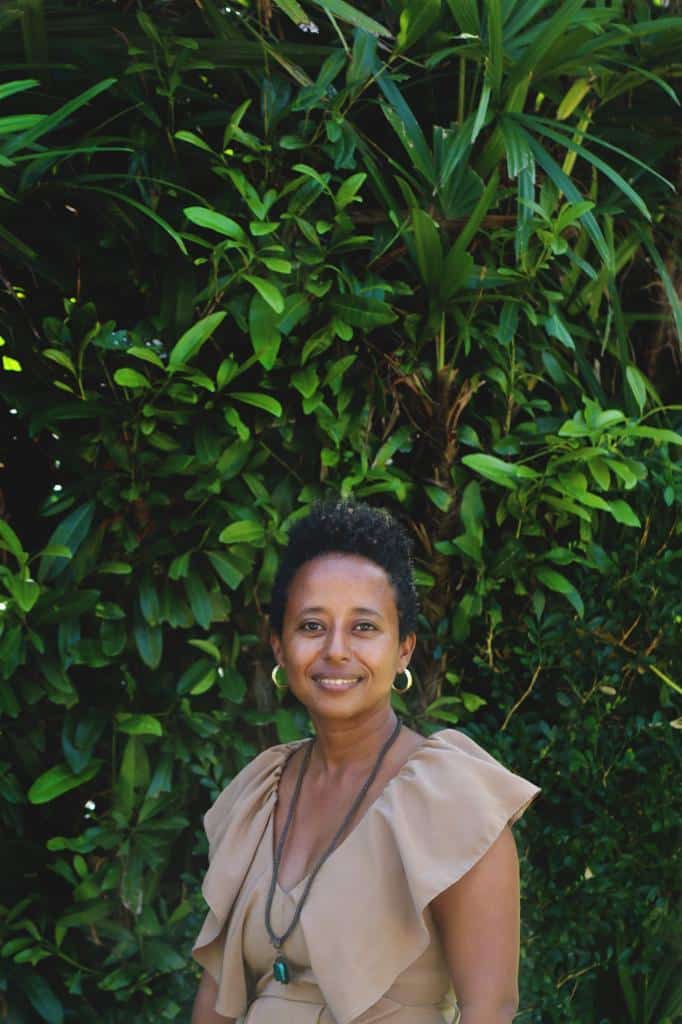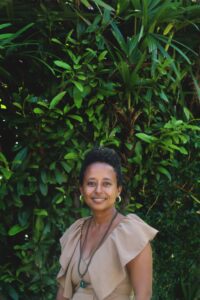 Bermuda
Feven first became interested in birth work when researching options for a VBAC (Vaginal Birth After a Cesarean). She then trained as a birth doula shortly after giving birth to her second child, working as a doula, and most recently as a childbirth educator. In addition to this, Feven is a passionate Montessori teacher for the early years.
Over the years, Feven has become increasingly involved in birth and parenting advocacy work in her community and credits CBI's culturally responsive and evidence-informed curriculum in giving her the confidence and skills to do so. While her roles keep her very busy, she feels incredibly privileged to have companioned families through their birth and parenting journeys.
Feven is an avid reader, loves to run, cook and share meals and conversations with friends and family.
---
Fiona – Finance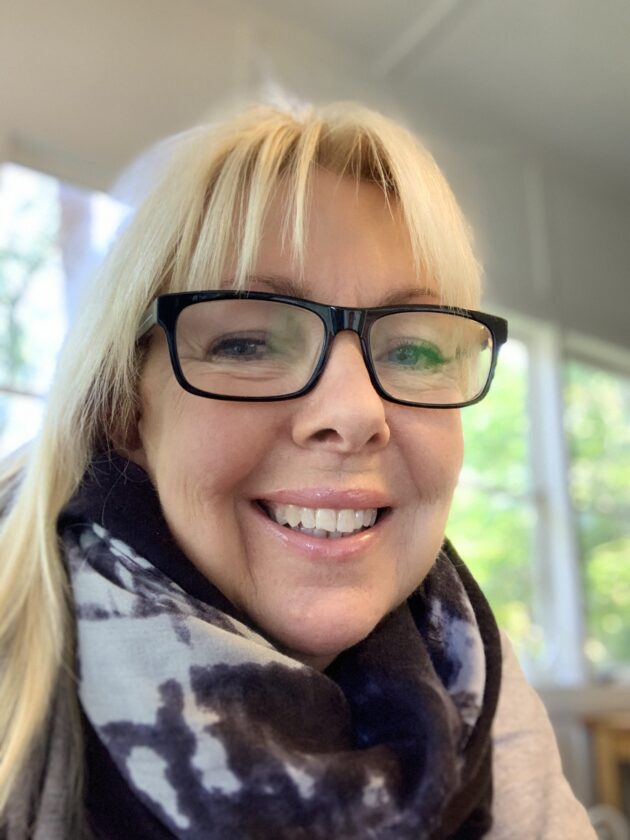 Australia
With a background and qualifications in administrative and finance roles, Fiona joined Childbirth International as an independent contractor in 2019 and is inspired by the team she works with. "Just an amazing and dynamic group of people!". Fiona is looking forward to the continuation of the constantly evolving and supportive environment that is CBI.
Enjoying involvement and education within her community Fiona has been a volunteer for many years in numerous positions. Including: Skipper of a rescue vessel, Community First Responder for NSW Ambulance and Liaison Representative for the state Maritime Authority.
Having lived in various locations in Australia and New Zealand she now resides with her partner, north of Sydney Australia. Parent of an adult son Fiona loves reading, movies, and cooking for good friends…preferably with wine!
---
Johanna – Communications and Trainer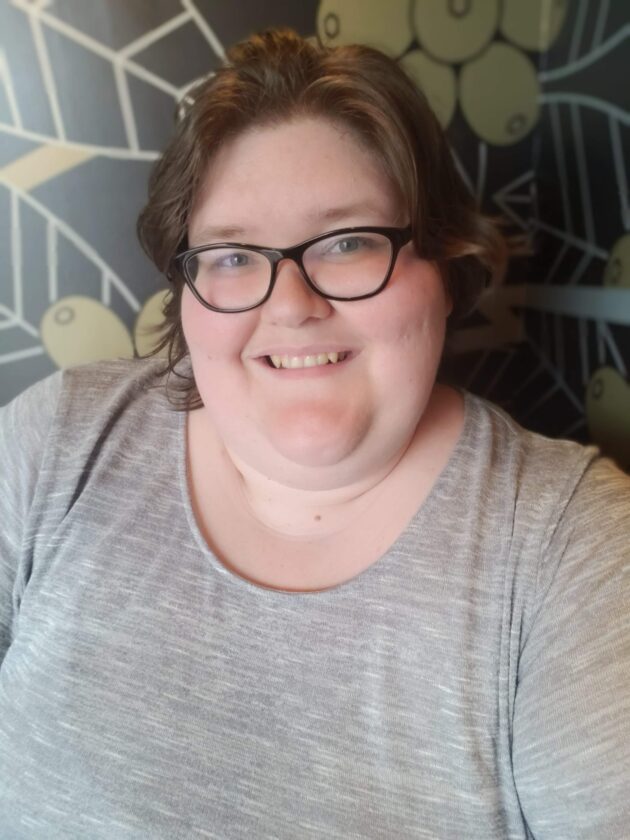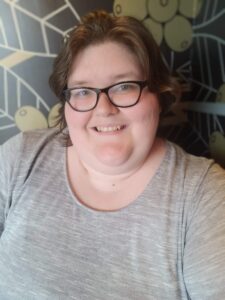 Canada
Johanna lives in Eastern Ontario with their wife and two children. They weren't always interested in pregnancy and birth but knew they wanted to support non-gestational parents and families experiencing transitional times in their lives. They started down the path of birth/postpartum support and lactation counseling with eyes set on midwifery training. They are currently interested in exploring anti-fat bias in healthcare alongside the institutional policies and practices that impact how the LGBTQIA2S+ communities access reproductive healthcare services.
Through Childbirth International, Johanna identifies their understanding of health and research communication to have grown and evolved through the use of reflective practice and Childbirth International's continued commitment to producing programs that are focused on evidence-informed best practices. This has prompted a deep passion for advocating for effective, client-focused health and reproductive care for all people.
Johanna has been working with LGBTQIA2S+ families and families who have experienced miscarriage, stillbirth, and pregnancy loss since 2011 and works with CBI as a trainer and in communications, connecting with prospective students through our Facebook page and groups. You can often find them in the comments section of our "Becoming a Doula" group or our "Students and Graduates" group!
---
Kelly – Curriculum Development Coordinator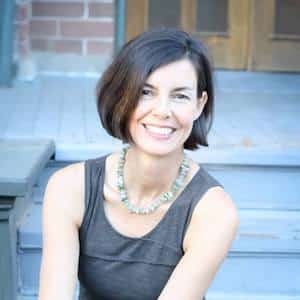 United States
Kelly is an International Board Certified Lactation Consultant, Certified Childbirth Educator, Certified Health Coach, lactation educator, researcher, author, and mother of two. Kelly has published peer-reviewed research in the Journal of Human Lactation and PLOS One.
Her professional interests include breastfeeding education, equity in breastfeeding support, how birth interventions impact lactation, and postpartum parent-infant separation. Kelly is a trained educator.
Before becoming interested in birth and lactation, she taught English as a Second Language to elementary students for several years. CBI played a pivotal role in Kelly's changing career path. After completing the Childbirth Educator and Breastfeeding Counselor courses, she became a Trainer for CBI in 2011. In 2018, Kelly stepped into another role with CBI as the Curriculum Development Coordinator.
Kelly also has a Bachelor of History, a Master of Education in literacy and teaching English as a second language, and a Master of Education in Elementary teaching from University of Cincinnati in Ohio, USA. She has over twelve years of experience supporting breastfeeding mothers and is a La Leche League leader currently living in Austin, Texas, USA. In her spare time, Kelly enjoys gluten free cooking, traveling, and home renovation.
---
Kristie – Trainer and Trainer Mentor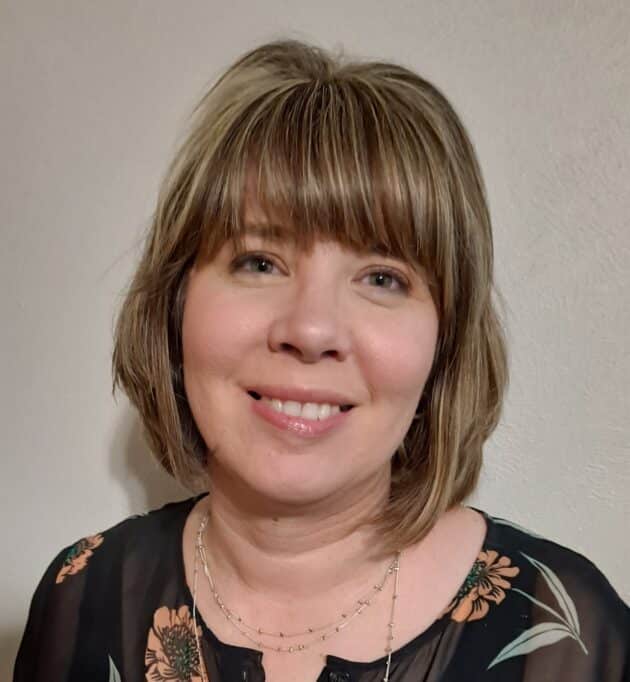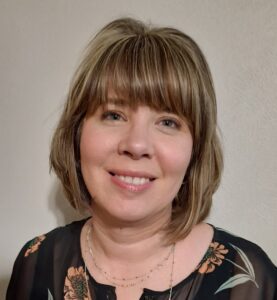 United States
Kristie's passion for all things birth took off when she began studying midwifery in her late teens. She married young and hasn't stopped birthing babies of her own long enough to pick up that interest again! Kristie is a wife and the mother of eight children. Each of her births profoundly affected how she views herself and understands others, fueling her passion to build relationships with parents and provide support during the delicate and defining seasons of pregnancy, birth, postpartum, and breastfeeding. In addition to training, Kristie acts as the mentor to our trainer team and is there to provide support and guidance to every CBI trainer.
Though Kristie has supported families for many years, her studies with CBI gave her more confidence and grounding, providing the skills she was looking for to communicate compassionately and effectively.
In addition to her work as a CBI Trainer, Kristie offers doula support, classes, and in-home consultations in her local community. Her birth and breastfeeding teaching skills have been enhanced through volunteer opportunities in high schools and crisis resource centers supporting teenage and single mothers. Her life is very much centered around mothering and she thinks of her work as an extension of that – an opportunity to nurture, encourage, and learn alongside others. Kristie has been a birth doula since 2008 and a postpartum doula since 2012.
---
Nikki – Founder and Director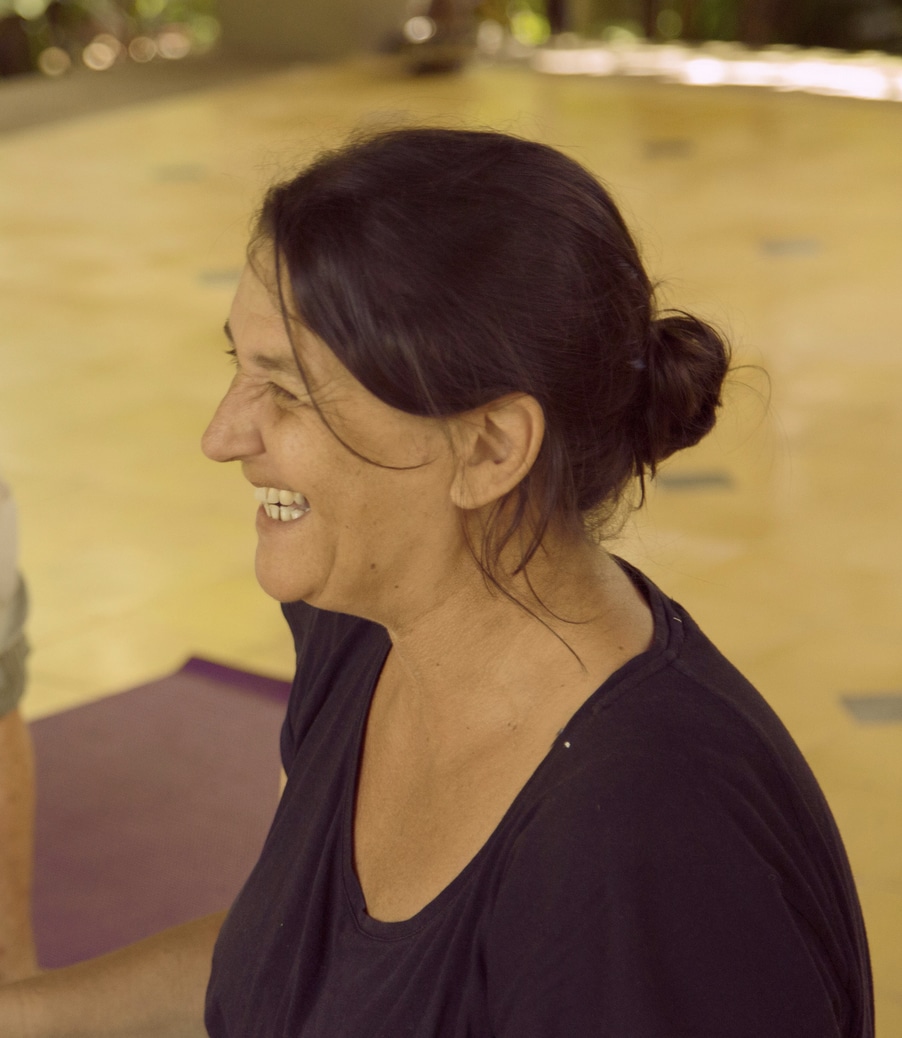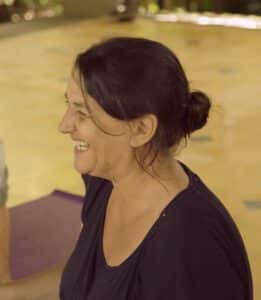 New Zealand
Nikki first became interested (obsessed?) with pregnancy and birth following the miscarriage of her first pregnancy. She found the lack of informed choice, the poor communication, and the lack of support all just made the experience that much more difficult. She knew there had to be a better way.
When she returned to the UK, Nikki had her first baby in a beautiful waterbirth with midwives. This inspired her to then work with a newly established miscarriage support group, advocating for better care for those experiencing loss in pregnancy. Shortly afterward, a friend talked her into training as a childbirth educator. Clients began to ask her to support them during their births and she discovered a whole new world. She was smitten!
Nikki later moved to Singapore with her family and established the first doula practice there. Working with doctors and nurses who'd never heard of a doula, she realized the importance of effective communication and reflective practice. Clients began asking her if they could train to do the job she did, and Childbirth International was born. Originally the courses were taught face-to-face. However, the Internet had just become available and Nikki could see that there were people across the world who wanted to become doulas and childbirth educators, but the training was out of their reach – for financial or geographic reasons. Being in the midst of studying for a Bachelor of Nursing Science degree by distance, Nikki realized that online training could open up opportunities to thousands of people.
Nikki has worked in curriculum development for the past 30 years. She developed the initial CBI curriculum and continues to write courses for CBI. Nikki developed a high school curriculum framework for the Green School – an innovative and sustainability-focused school set in the jungle of Bali that offers alternatives to the traditional approach to school. She has spent the last three years working on a curriculum framework for the training of birth and lactation professionals that was launched in August 2021. This was be the first curriculum framework that emphasizes the competencies that birth and lactation professionals achieve through their training and experience.
Nikki is passionate about the importance of birth and lactation professionals learning how to communicate effectively with clients and using these skills to build relationships with their peers and caregivers. Having real skills to pass on to new families meant that they are able to make informed decisions that are right for them, long after we've been involved in their journey. Those working in this field need to have a strong support base to enable them to cope with the emotional nature of our work and develop a network of other birth and lactation professionals who come from diverse backgrounds and cultures to give us a breadth of knowledge and perspectives. Nikki is committed to anti-racism work and continually striving for CBI to be an equitable, diverse, and inclusive organization.
Nikki's vision for CBI has always been to provide a global network of highly qualified and passionate birth professionals who can truly make a difference in the lives of the families they work with. When not supporting our incredibly talented team, Nikki can be found relaxing with friends, enjoying a glass of wine, or carrying out genealogical research for fun! After a lifetime of avoiding exercise, Nikki recently started yoga and kickboxing as a way to manage too much good food and wine! With 30+ years of experience in supporting people through pregnancy, birth, and parenting, Nikki decided to stretch her wings and completed her Masters in Human Rights in February 2022 with her final thesis focusing on obstetric violence and human rights abuses that deny individuals the right to informed consent and autonomy during pregnancy and birth. Nikki is currently working on her PhD, researching obstetric violence in Aotearoa New Zealand.
---
Tintawi – Trainer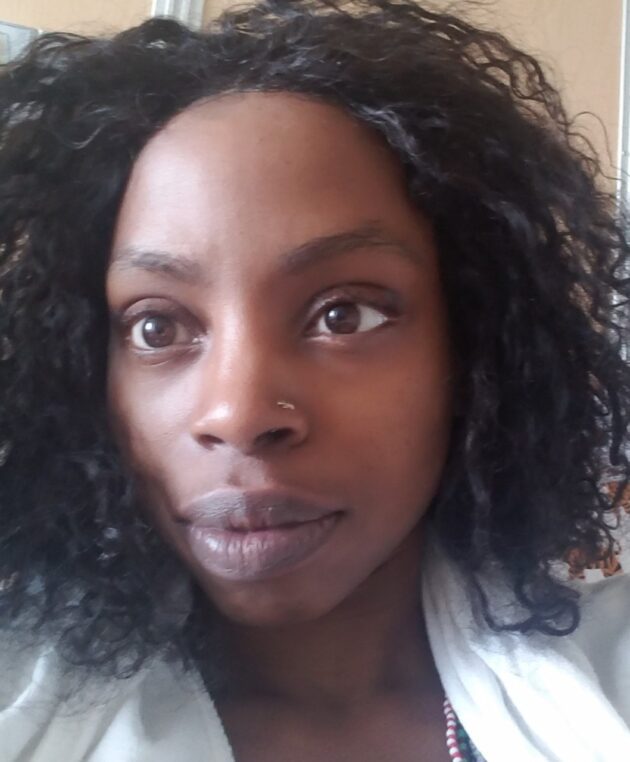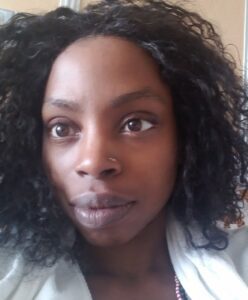 United States
Tintawi is a woman of African descent with ancestry that spans the African Diaspora. She is a published writer, interdisciplinary artist, birth attendant, Reiki Master, and an Olorisa. She lives in the high desert of Northern New Mexico on rural land. Tintawi is married to a scientist and together they have five children, five chickens, a cat named Rainbow Luna, and a leopard gecko named Milo. Her work in all of those roles is primarily service, to all people with an additional focus on Black, Indigenous, and People of Color (BIPOC).
Additionally, she is the Nonfiction Editor of the Santa Fe Literary Review, a Board Member of Black Health New Mexico, an artist with Vital Spaces, and a Member of Earthseed Black Arts Alliance. Her literary work has been featured in newspapers, literary magazines, and journals. Her most recent book "We Speak" was published in 2020. Tintawi's art is multidimensional and was recently featured in the "Social Structures" installation sponsored by Santa Fe Art Institute and the City of Santa Fe. Its focus was bridging the gap between science and tradition. As a birth attendant, she works to help parents achieve the pregnancy and birth outcomes they desire and to lower the mortality rate among underserved communities.
---
Xenia – Trainer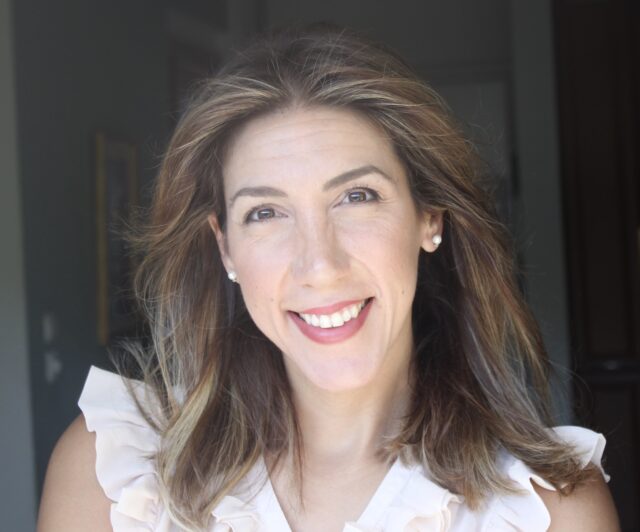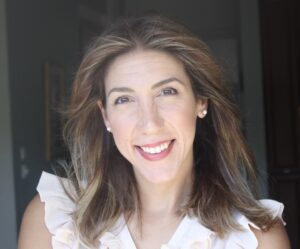 Greece
Xenia was born in Montreal, where she completed graduate studies in Business and worked in the fashion and music industry for the first part of her career. In 2004, she left Canada to pursue life in her parents' home country of Greece. After 20 years of hard and exciting work in brand and consumer relationship marketing – and inspired by the birth of her three children – Xenia made the bold decision to give up her global account role to pursue a career focused on supporting families as they experience pregnancy and postpartum.
Xenia is a certified Postpartum Doula and Breastfeeding Counselor, a certified Attached at the Heart Parent Educator, and a passionate maternal mental health advocate. She offers prenatal and parenting workshops, one to one postpartum and lactation counseling, and holds monthly parent groups aimed at encouraging connection and dispelling common parenting myths and misperceptions.
Xenia lives with her husband and three children in sunny Athens, Greece. She loves music, art, her spinning classes, and the beach, and simply enjoys spending time with the people she loves (and is grateful to have a hefty handful of them!).