About Birth Doula Training
Congratulations on deciding to train as a Birth Doula. This exciting journey is life-changing for many, and we hope it will be for you. Childbirth International's (CBI) birth doula training program provides everything you need to become a certified birth doula. Our support is wide-ranging, with an in-depth curriculum, worldwide trainer network, private student group, and flexible learning environment. Partner with us while learning the skills and knowledge to help families welcome their babies.
Your support as a birth doula will be invaluable to the families you work with as you help them prepare for their baby and navigate unexpected events. You'll be part of the global movement to improve birth and honor the rights of every pregnant and birthing individual. You'll be making a real difference in people's lives while making a living at something you're passionate about.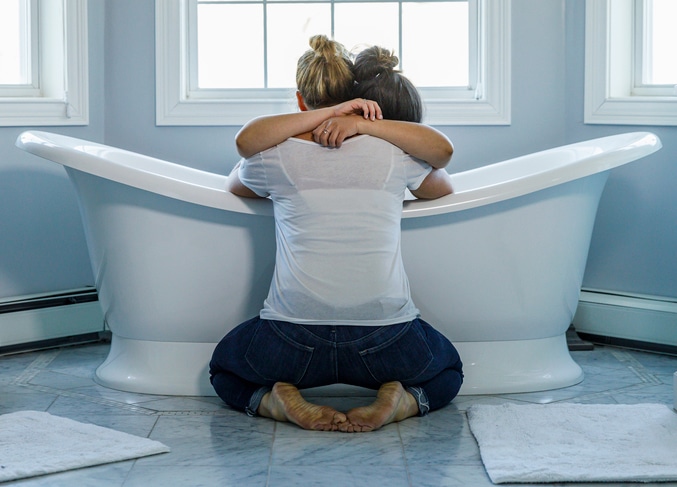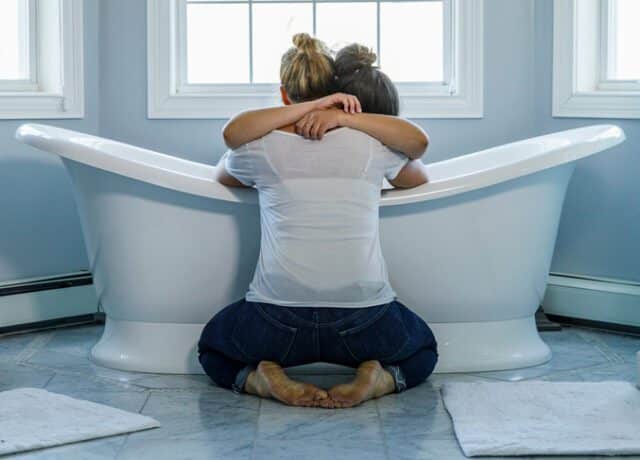 Becoming a Birth Doula Guide – Free!
If you're just starting on your journey to becoming a birth doula or trying to work out the best doula training program to choose, we've put together this guide for you, completely free.
There's no obligation, no email or credit card required, and no heavy sales pitch. Just straight answers to all your questions about birth doula training.
What You'll Learn in the Free Download
The role of a birth doula
How to identify a good doula training course
How doula training is regulated and accredited
How online training is different from face-to-face
How much you can earn as a doula
How to take the next steps in choosing the right course for you
… and more!
Choose an Accredited Training Organization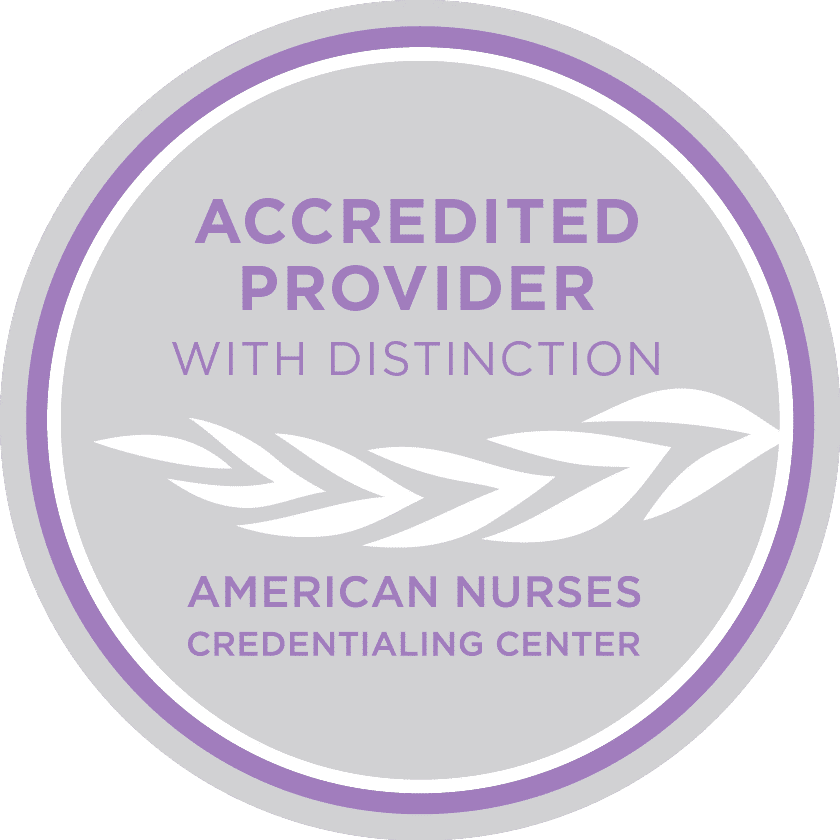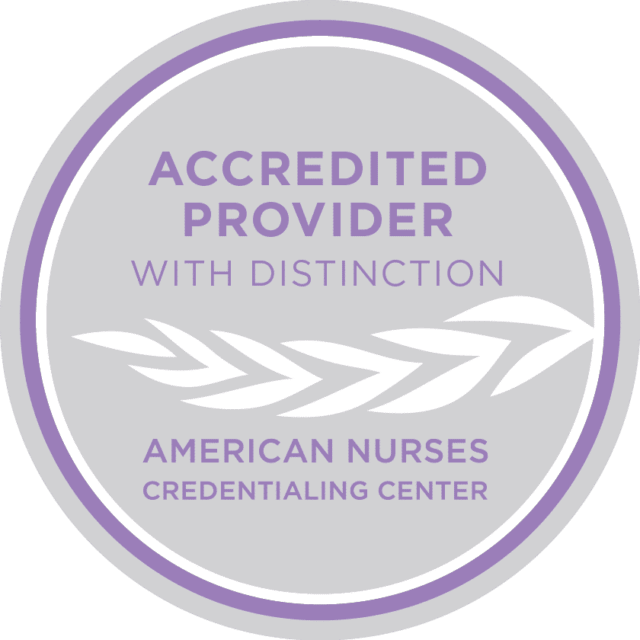 Choosing CBI means choosing the highest standard of training. CBI is the only birth and lactation professional training organization worldwide to be accredited with distinction by the American Nurses Credentialing Center (ANCC), recognizing the quality of CBI's training programs.
ANCC accreditation recognizes the quality and robustness of CBI's training programs and the professionalism of the curriculum. All CBI courses are designed to be delivered online, using best practices for online training. Unlike a workshop where you can only touch the surface of everything you need to know as a birth doula, your CBI training will let you dig deep into topics important to your work. And your trainer and fellow students will always be there to answer your questions and guide you through any challenges you face.
Comprehensive Support and Expertise
CBI supports you with a personal trainer, expert evidence-based training materials, and a global network of other students who are on the same journey as you. More than 10,000 students from 138 countries have trusted CBI to deliver the very best in birth doula training. Your training will equip you with everything you need to feel confident and knowledgeable while learning at your own pace.
Start Your Training Within Minutes
You'll be able to start your course and begin training as soon as you're ready. Once you've registered for training, you'll be able to log in to the student website and see your course materials immediately. All students can start when they decide the time is right – the only schedule you have to follow is your own!
Go At Your Own Pace
If you've got kids or have a full-time job and need to take things a little slower, it's not a problem. We won't require you to finish your course by a particular date or attend specific training sessions. If you have time available and want to train and certify more quickly, that's fine too. You can fit your training into your other commitments and complete your course as quickly or slowly as you want.
Compare Birth Doula Training Programs
If you are still wondering how to become a doula or where to train, we can help you there too. Choosing a training provider can be confusing, with each organization having different requirements and pricing, making it difficult to know which is the birth doula training program for you. We've done the hard work for you in our comparison charts so you can compare training programs.
On our popular public Facebook group, you can learn more about the options for Birth Doula training and certification from other doulas who have chosen various programs: Becoming a Doula Facebook Group.
Straight-Forward, Upfront Pricing
You won't be asked to pay membership or certification fees, your certification is for life, and there won't be any extra fees. You won't have the additional costs for attending a workshop, like accommodation, travel, and childcare. To make the course more affordable, you can choose to pay it off over five months and still have full access to all your course materials from day one, or pay in one simple, single payment. If you buy more than one course at the same time, we'll say thanks by giving you a 15-25% discount, and as a student with CBI, you will always have a 15% discount on any future courses you buy.
Risk-Free With a Full Refund Option
Deciding to join us on your journey to become a certified birth doula is risk-free. If you decide this course isn't right for you, email us within 48 hours of registering, and we'll give you a full refund, no questions asked. You can read our refund policy for details.
FIVE PAYMENTS
US$162/month
Five easy payments
Immediate course access
Buy printed manuals at the end of the plan
Admin fee ($10/month included)
ONE PAYMENT
US$835 + shipping
One single payment
Immediate course access
Printed manuals sent immediately
No admin fee
RECOMMENDED
GO GREEN!
US$760
One single payment
Immediate course access
Use web or app
Gentle on the planet!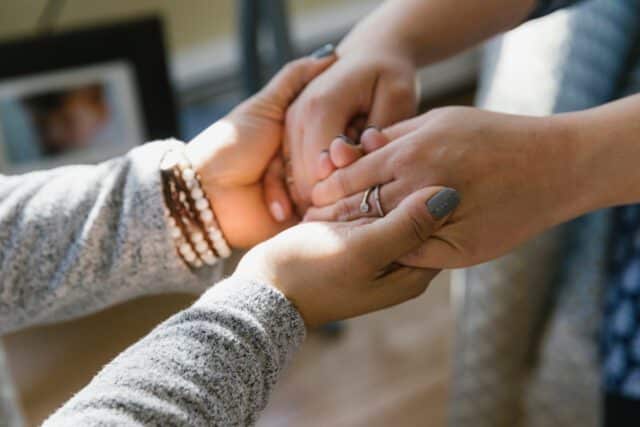 Becoming a doula is rewarding in so many ways, from preparing parents for birth, and labor, to helping clients navigate unexpected events
Easy to Understand Birth Doula Certification Requirements
To become a certified birth doula with Childbirth International, you'll submit assignments and complete the online, open-book exams. We want to make sure that the work you do for certification is relevant and valuable to you. We won't ask you to have medical caregivers evaluate you or have you read extra books. Every requirement builds on your knowledge and skills and gives you a deeper understanding of your role as a birth doula. To become a certified Birth Doula with Childbirth International, you'll:
Set personal goals for communicating with clients and caregivers
Critique two videos for bias and evidence
Analyze case studies on reflective practice and physiology
Complete online, open-book exams (between 10-20 multiple choice questions in each) on physiology
Survey the birthing options available to clients within your community
Support two clients for a total of 20 hours (in-person or virtually)
Reflect on your role and the skills you used when working with clients
Once the requirements are met, you'll be awarded a certificate showing you are a Certified Labor Doula and can now use the designation (CLD). There are no additional costs for certification, and your certification is for life.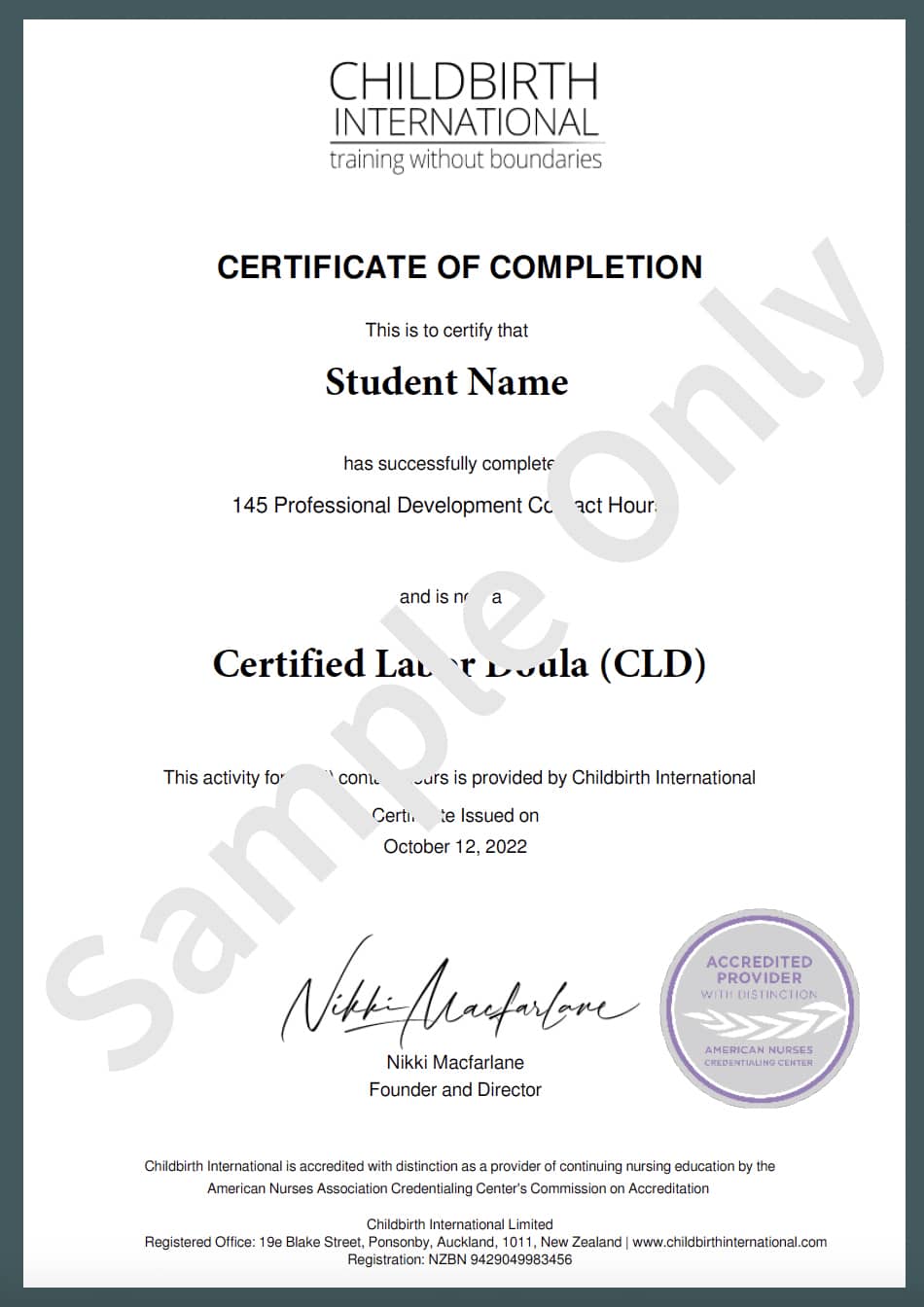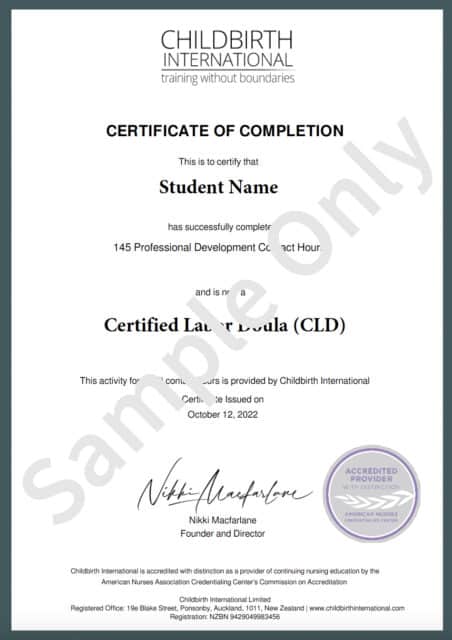 What's Included in Your Birth Doula Training
We want to ensure you feel prepared and confident in your role as a certified birth doula. Every client you work with will have different needs, but all of them will be looking to you for support in making decisions that are right for them. To make sure you have the knowledge and skills to support your clients, you'll have a comprehensive curriculum, a trainer who'll act as your mentor, and a global network of peers who'll join you on your journey. You can read more about the modules covered in your birth doula training and find out about the topics included in your Birth Doula training below. Click on the title of the topic for more information.
Getting Started as a Birth Doula
Working With Clients During Pregnancy
Working With Clients During Labor
Working With Clients Postpartum
Communicating with Clients & Caregivers
Adapting to Labor Circumstances
Diversity & Cultural Humility
Anatomy & Physiology of Pregnancy & Birth
Physiology of the Early Postpartum Period
Adaptation of the Newborn
Health, Nutrition & Diet-Related Issues
Pain in Labor & Pain Management
Labor Interventions, Policies, & Procedures
Cesarean & Vaginal Birth After Cesarean
Introduction to Lactation
Using Research & Evidence-Informed Care
Finances, Taxes, & Legal Issues
Goals & Values for Your Business
---
Frequently Asked Questions
How long will my trainer support me for?
Your trainer will support you for as long as it takes to complete your training. Each time you submit an assignment, your trainer will be there with feedback and suggestions to enable you to dig a little deeper and help you to consider things you haven't thought of. Whether you take three months or five years to complete your training, you will have a trainer available the whole time.
How long will it take for me to complete the course?
That depends on how much time you have available and how long it takes you to complete the assignments. Based on studying for ten hours a week, the course would take about 3-4 months to complete.
Can I access the course materials after I complete my training?
You can go through your course in any order you like and can always return to a module if you want to refresh your knowledge. Even once you have completed your training and are certified as a birth doula, you will still have access to your course materials, continually updated with the latest evidence.
How will I learn the hands-on skills of being a doula?
We've worked as doulas for the last 30+ years and have trained thousands of doulas. In our experience, hands-on skills are the easiest to learn. Much of what you will do as a doula will come naturally. Knowing when to place a hand on a client for reassurance or give a smile to tell them how well they're doing. When to massage their lower back or squeeze their hips to relieve some of their discomfort. The challenging part of being a doula is helping them identify what they need, helping them communicate with their care provider or find a provider who meets their needs, and how to help them make the decisions that are right for them. These things can't be covered in a couple of days in a workshop since they need time to think about, reflect on, and practice.
Will you help me find clients?
Yes. We will provide a solid foundation in business skills so you can identify where to find clients, how best to communicate with them, and how to present yourself as a professional service provider. We'll teach you to calculate your fee structure, ideas about contracts between you and your clients, and many other tips to help you launch your doula practice.
Do I need special software to complete the course online?
As long as you have access to the internet you can complete the course online. If you prefer to work from paper-based manuals, you can choose these when you order your course (if choosing to pay by a single payment) or at any time afterward. The student website can be accessed with any browser and an app is available if you prefer to read your course materials on your tablet or phone offline. You will need to submit assignments but these can be uploaded in PDF or Word format easily and all communication with your trainer will take place through email.
What's your philosophy on birth?
Our philosophy on birth is simple. We believe in supporting a person through pregnancy and birth in whatever way they want. Our goal is to support you in supporting your clients – whatever that looks like. We strongly believe in the right of a pregnant or birthing person to choose whatever path is right for them and to be supported on that journey emotionally and physically by the people they feel safest with. As a doula, we believe that you can best support your clients when you have the knowledge and skills to guide them through any challenges and to do that, you need to have the opportunity to dive into topics and have time to absorb your learning. We believe this is best achieved with the support of an experienced trainer who can mentor you through your learning. We believe you should be able to define your journey in becoming a birth doula, taking whatever time you need, accessing culturally safe training, and fitting your training into whatever other commitments you have in your life. We believe you should be able to choose this career in a way that allows you to train without boundaries.
What if I change my mind about your program?
That's not a problem. We understand that you might look at the course and decide it's not right for you. We have a 48-hour full refund option so it's absolutely no risk. As long as you contact us by email within 48 hours of registering for a course if you would like a refund, we'll process that refund without any charges or administration fees.
You might have lots of questions. Have you taken a look at our Becoming a Birth Doula guide? It is a free download – no obligation and no credit card is required. If your questions are not answered in the guide or on this page, send us an email at students@childbirthinternational.com or reach out to us through Facebook Messenger – our team would love to answer your questions and help you decide if this is the right doula training program for you!