© Studio Firma / Stocksy United
Breastfeeding Professional Development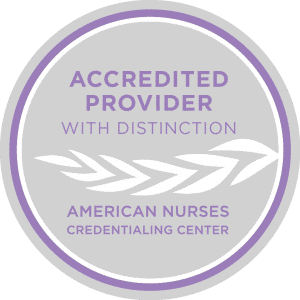 Childbirth International offers a range of short courses for breastfeeding professional development. Childbirth International Training is accredited with distinction as a provider of continuing nursing education by the American Nurses Credentialing Center's Commission on Accreditation (ANCC). All CBI courses completed after January 28th, 2019 are awarded continuing education units that are recognized by the American Nurses Association and can be used for certification or recertification.
Courses are designed for all health professionals and breastfeeding professionals who would like to develop their skills and knowledge on topics related to breastfeeding.
Take a look at our professional development courses for pregnancy & birth.
Breastfeeding in Special Circumstances
All too often breastfeeding parents feel unsupported or are given misinformation about breastfeeding. Our own research shows that nearly 60% of people do not receive support breastfeeding either during pregnancy or after birth. Of those who do receive support, 40% find that it is unhelpful.
This 7-hour online course covers a range of special circumstances that might be encountered by those providing breastfeeding support to clients. These include:
Breastfeeding after breast surgery
Breastfeeding multiples
Breastfeeding after surviving sexual abuse
Breastfeeding while trying to conceive
Breastfeeding during pregnancy
Tandem feeding a baby and an older sibling
Induced lactation and relactation
Pumping milk or suppressing lactation after a stillbirth
Expressing milk in a range of circumstances
You will receive a certificate of completion at the end of the course highlighting the breastfeeding continuing education hours completed.
This course is suitable for anyone working with breastfeeding parents and requires no prerequisites. In addition to being available as a breastfeeding professional development course, this module is also included in our Breastfeeding Counselor certification program.
Continuing Education Hours: 7 hours
Time Limit: Six months
Delivery: Online
Cost: $95
Refunds: Non-refundable
Read the course manual
Complete the online test (20 questions, 70% pass grade)
Complete the evaluation of the course