Frequently Asked Questions
about CBI trainers
Adele, Korea
Trainer
Adele is Italian and was always passionate about different languages and cultures. At 18 she travelled to the UK where she met a Korean boy who stole her heart, and they started a long-distance relationship while she completed her education as a conference interpreter and translator for English and Chinese. After graduation, Adele moved to China on a scholarship, and went on to spend several years working in marketing and administration for international companies.
While her work was demanding and exciting, Adele always felt it wasn't meaningful, and wanted to start a family. She married her sweetheart and moved to South Korea; a few months later Adele became pregnant and, living in a town away from the cosmopolitan Korean capital, was faced with the harsh reality that health care in her area tended to be high-intervention. Adele found she had to fight for her right to have the birth she envisioned and probably wouldn't have made it without extensively educating herself, as well as the invaluable support of a doula. She decided to pursue certification as a birth doula and childbirth educator, and chose CBI, as its focus on reflective practice resonated with her.
Ever since, Adele has been providing support to couples in Korea during such crucial and challenging times in their lives as pregnancy and birth, and believes she's found her true calling. Adele began working as a trainer for CBI in 2015. In addition to her birth professional qualifications, Adele trained as a HypnoBirthing Practitioner and has a Master of Arts in Conference Interpreting. Adele also speaks Italian, English, and Mandarin and is a mother of two.
Amy, Singapore
Trainer
Originally from the US, Amy began her journey into adulthood intending to go to law school and become a child advocacy lawyer. Since the time she was little, she held a special place in her heart for caring for the young and those whose voices weren't heard. Before she could finish that goal, she became a mother herself, and realized that child advocacy didn't just have to take place in a law office or a courtroom, but could take place in her own home. As a mother to four children, she had to learn to speak up for each of them, and they have taught her to speak up for herself at the same time. After hiring a doula for her second birth, Amy's passion for mothers and babies was born. She saw how much this intimate world was a place in which advocacy was limited.
Amy became a doula in 2003, and a childbirth educator in 2004, in order to help women discover their amazing abilities, to find their voices, and to consider the unspoken voices of their children. Since being introduced to Childbirth International, she's been delighted to expand her scope of practice by adding the role of postpartum doula and breastfeeding counselor. Amy was drawn to CBI because of the extensive training, and especially the focus on communication skills. As a CBI trainer, she loves the opportunity to get to know women from all over the world, to understand their own passions and concerns, and to help them grow in empathy and understanding. In addition to her qualifications with CBI, Amy is a Bradley Childbirth Educator, and is currently studying her Bachelor of Science in Midwifery. Amy has been a trainer with CBI since 2011 and is a mother of four.
April, Australia
Trainer
April started as an acupuncturist with an interest in women's health. During her first pregnancy, she became increasingly interested in working with women during pregnancy. April decided to pursue becoming a doula after the birth, and since then has combined her two passions (birth and acupuncture).
April certified with CBI as a birth doula, childbirth educator, postpartum doula and breastfeeding counselor. The CBI philosophy and the importance of reflective practice has changed the way she interacts with everyone in her life (not just her clients) and has shaped who she is.
In addition to her birth professional qualifications, April holds an Advanced Diploma in Health Science (Acupuncture), a Bachelor of Health Science (Acupuncture), and a Certificate IV in Remedial (Oriental) Massage. April has been a trainer with CBI since 2011 and is a mother of four.
"CBI training is a one of a kind course that has helped shape who I am – and what better way to say thank you than to give back to students some of what I have been given!"
Bekah, USA
Trainer
Growing up, and as a young adult, Bekah didn't understand birth or babies (nor had much interest in them) and her half-hearted attempts to learn about either were largely unsuccessful... until she had her own! Bekah's passion for birth began in 2009 after she had a daughter by cesarean, in 2011 a son by HBAC (home birth after cesarean), and in 2016 had her second little boy in another HBAC. With parenthood came a steep learning curve, and her insatiable appetite for birth related literature was born. It soon matured into a desire to help other women experience... better.
After attending International Cesarean Awareness Network (ICAN) meetings faithfully from almost the beginning of her area's chapter, the women there inspired and helped Bekah, and she wanted to be a part of it. Childbirth International was perfect for her needs and she loved the multi-cultural perspective and high quality of the learning program. In early 2012 Bekah began attending births, certifying as a birth and postpartum doula later that year. She's part of a fantastic doula group, Birth Chattanooga, but gets to spend most of her time with her three little people.
Bekah enjoys triathlons to stay motivated and to keep moving, loves sweet foods, and has a Bachelor of Arts in Communications that she has repurposed for birth work. Bekah finds it a privilege to be part of the global, growing birth community! Bekah has been a trainer with CBI since 2015 and is active in her community through being a leader of Doula Share.
"I really love connecting with my students and creating space for them to branch out and explore what being a birth professional means to them."
Bethany, USA
Trainer
Born and raised in the Pacific Northwest, USA, Bethany has had a lifetime love for the outdoors. Some of her favorite activities are camping and gardening, which she is often found doing with her 5 kids who are aged teenager to toddler. Bethany came to Childbirth International as a student, hoping to one day become a birth doula. As she began working her way through the 4 courses, a whole new world opened up and she quickly discovered that her greatest love was in working with postpartum and breastfeeding women.
Bethany loves joining women on their journeys into motherhood, helping to educate and support them to make their own choices, and watching them discover who they are as a parent. She has a background in parenting education where her philosophy is that learning happens in a relationship. She brings that relationship-focused learning style to CBI in her role as a trainer. Bethany really enjoys connecting with her students and creating space for them to branch out and explore what being a birth professional means to them. She's proud to be a trainer with Childbirth International!
Billie, Canada
Director of Education
Billie is the mother of 7 wonderful children and a Nana to some adorable grandchildren. She began supporting birthing families in 1984. After a traumatic first birth, Billie found a group of women who shared their happy birthing and breastfeeding experiences with her. As they became friends, they taught each other about healthy pregnancies, positive births and newborn care, and helped take care of each other through the childbearing years whilst supporting each other through their homebirths. It was woman-to-woman and family-to-family support that made a difference. In some ways it was a return to traditional birth and in others it was the beginning of our modern doulas. It also ignited her deep passion for studying the science of birth and what makes it safe and joyous.
During those years, Billie homeschooled her children, became a La Leche League leader, served as a lay pastoral counsellor and supported hundreds of families. Several years ago, she thought it would be a smart business decision to become a certified birth and postpartum doula. When Billie looked at the many programs offered, she wasn't sure any of them would teach her much that was new but she joined CBI because of the flexibility and training approach. She was so thrilled to be wrong!! CBI provided a comprehensive education with an emphasis on reflection along with an international community that added richness and depth. As an elder doula and childbirth educator in her community, she has seen how an education with CBI lays the foundation for being a more effective birth professional.
Billie continues to serve at homebirths, facilitate a peer-support group for mothers who've had a traumatic birth, and enjoy her growing family. In addition to her qualifications with Childbirth International, she has a Bachelor of Arts (Mathematics), was a La Leche League Leader for many years, founded the Kitchener Waterloo Doula Collective and is co-founder of Birth Trauma Ontario. In Billie's current role, she is really the engine behind CBI. She oversees all administration tasks, encourages our students and trainers, handles any problems that arise with aplomb, and holds the rest of us together.
Carmen, USA
Trainer
Carmen has been in love with birth since she was very little. It started around the time her mother was pregnant with her little sister. 'I was two years old and was walking around the house with dolls in my shirt pretending to be pregnant too. I didn't stop there though; I even went so far as to hide in my room and 'give birth' to my babies. Ever since then I wanted to do something for birthing women.' When Carmen discovered doulas and the amazing work they do, she knew that it was what she was meant to do. She has since completed all four CBI certifications and offers Childbirth Education, Doula services, Postpartum services, Breastfeeding services, Mother Blessings, and Placenta Encapsulation to families in her area.
Carmen is the proud mommy of two beautiful boys and one adorable little cat. She has been married to her amazing husband since 2009. They live in the Metro Detroit area of Michigan and spend a lot of our time cheering on their local sports teams. Carmen loves reading, watching horror movies, sewing, crocheting, or doing pretty much any crafting, and spending as much time as possible with her family. She has volunteered for the Detroit Improving Birth rally, coordinated the Big Latch On for Southeast Michigan for three years, is a member of Metro Detroit Doulas, and founder of the Catholic Birth Network. In addition to her CBI qualifications Carmen has a Bachelor of Business Administration in Marketing.
Claire, Australia
Trainer
Claire has 3 children and has been working in the community as a nurse for many years. She joined CBI in 2011 for the birth and postpartum studies. Claire loves her work as a doula. She loves seeing a family grow through their pregnancy, birth and postpartum and greeting that new little soul who has come into the world. Claire enjoys helping families stand on that threshold between the worlds with dignity, courage and love, and then seeing who they become afterwards. It's the only time that she's delighted to be woken at 3 a.m. and go to work!
Claire was drawn to Childbirth International, after realising that doula work was really where her heart lay, because of the flexibility and respect she felt from the first web page. She considers herself a practical person, so liked the common sense that was built in to the way the course was delivered and helping doulas after certification.
Becoming a trainer with CBI means she gets to help people achieve their dreams of supporting families - whatever those families look like - and considers this a joy and a blessing. In addition to her CBI qualifications as a birth and postpartum doula, and a trainer, Claire has 12 years of community nursing experience and a Bachelor of Nursing degree. Claire is also a core member of Birthrites, a cesarean support community group.
Fran, Thailand
Trainer
Fran realised her calling to work with pregnant and birthing women after working with a wonderful independent midwife in Newcastle, UK. Not long afterwards she moved to Bangkok, Thailand with her husband and undertook her training with CBI. Training as a doula with CBI opened so many doors for Fran and she has loved becoming part of the community of birth workers in Bangkok, whilst still remaining connected to CBI birth workers worldwide!
Fran currently has her own birth doula practice and coordinates a bumps and babies support group for pregnant women and new mothers. Many of the families she works with are expats and they often find that maternity care in Thailand is very different from their home countries. Although they may initially feel overwhelmed, watching families exploring their options for birth and going on to advocate for themselves and their babies fills Fran with happiness.
When the opportunity to take the trainer program came up she knew she had to grab it with both hands! Fran is excited to be on this new path as a CBI trainer, playing a small, supporting role in the journeys of students as they move into birth work. Within her local community, Fran is the coordinator for the Bangkok Mothers and Babies International's (BAMBI) Bumps and Babies Group and the New Moon Postpartum Support Group. BAMBI is a non-profit organisation which is part of the Childbirth and Breastfeeding Foundation of Thailand (CBFT). In addition to her Childbirth International qualifications, Fran has a Diploma in Health Science and is a certified HypnoBirthing practitioner.
Grace, Canada
Trainer
Childbirth hadn't crossed Grace's mind until she unexpectedly became pregnant with her first child. Much of that pregnancy was spent frantically reading, trying to learn as much as possible before her baby arrived. What she didn't expect was that she would fall in love with birth. 'I couldn't get enough of birth stories! After our third child arrived, my husband suggested that I become a doula. At first this was going to be a stepping-stone on the way to becoming a midwife. Instead, doula work became my passion.'
After training through another organization and practicing for four years, Grace decided to certify with CBI. Not only was she looking for better communication training, she also wanted to belong to an organization that fully supports a woman's rights to make her own decisions. Grace was blown away by the quality and thoroughness of the training material. The continued emphasis on reflection, ownership and options has impacted not only her doula practice, but also how she interacts with those around her.
In addition to being a CBI trainer and her doula practice, Grace facilitates a peer-to-peer support group for those recovering from birth trauma, homeschools two of her children and laughs as much as possible.
Childbirth International is remarkable in its focus on reflective practice and how students are encouraged to explore their biases in order to better support their clients. I couldn't be more proud to be a trainer for CBI!
Jeanne, USA
Trainer
Jeanne has been a trainer with CBI since 2006, making her one of our longest serving trainers. She is mother to 6 children and nanny to 9 beautiful grand babies. Thirty eight years ago, when she married a Minnesota farm boy, Jeanne was transplanted from 'up North' to Alabama, where she and her husband taught school for several years. They then began homeschooling their children - 27 years of learning for all of them.
Jeanne began providing support for her friends more than 20 years ago, before she knew what a doula was. She enjoys talking about birth and doulas at local seminars, lectures, and events and is currently introducing natural birth and doulas to obstetric residents from UAB.
Jeanne grows herbs, makes soap, and cares for her backyard chickens. Together with her daughter, she has set up a business called StolaSpa. 'Who knows, I may be practicing to live off the grid someday. :-)'
Jeanne hopes that the training experience of her students is all they want it to be and that their learning will go on forever.
Jill, USA
Trainer
Jill was one of our first students and is one of our longest serving trainers. She has always been a bit of a research and education junkie. So when she was battling infertility, understanding her test results, her cycle, her options, was her way of handling it. Jill became really good at advocating for herself, and fairly soon people started coming to her asking for help understanding what was happening to them as well. Next thing she knew she was running a support group for women going through secondary infertility (trying to conceive after previously having a child), and the people in it started asking her to attend their births.
Three years later, Jill had attended 20 births, and had her own very empowering birth, when someone finally told her that she was a 'doula.' Until then she had no idea that such a career actually existed! Jill quit her job as a project manager for medical research studies, enrolled in Childbirth International, and never looked back.
Jill's training at CBI literally changed her life and her whole way of thinking. The skills she learned impact all facets of her life. Jill became a CBI trainer in 2005 and believes it is the best job she's ever had. Jill loves helping her students reach their full potential, and hopes that their training will be the life changing experience for them that it was for her. In her personal life, Jill lives in central Massachusetts with her husband, 4 children and 3 cats. Jill works with the Worcester Doula By My Side Program from Pettaway Pursuit Foundation - a non-profit providing doula support for low-income, high-risk women during their childbearing year. In addition to her qualifications with Childbirth International, Jill has a Bachelor of Arts in Women's History & International Relations, a Master of Public Health in Women's Health Law, a Bachelor of Science in Natural Health, is a Master Herbalist and a Reiki Master.
Johanna, Canada
Trainer
Johanna lives with her wife in Southern Ontario. She was not always interested in pregnancy and birth, but started on the path to being a birth professional with grand plans to enter midwifery school. Preparing to apply to school really inspired her to look at other paths and options available, which is where she found Childbirth International.
'I've learned so much about the birth, obstetrics, and midwifery worlds since going down this path; I never expected to be where I am now!' Johanna believes that Childbirth International is remarkable in its focus on reflective practice and how students are encouraged to explore their biases in order to better support their clients. Johanna could not be more proud to be a trainer for CBI!
In addition to her qualifications with CBI, Johanna also has a Diploma in Animal Care and is a Certified Bereavement Doula. Johanna and her wife have recently become the proud parents of a beautiful baby girl.
Kelly, USA
Trainer
Kelly is a self-proclaimed birth enthusiast. After reading all things birth related, collecting a rather large library of birth books and giving birth twice, she decided to put her knowledge and energy into a career as a birth educator, breastfeeding counselor and doula. Kelly found CBI and immediately felt at home with the philosophy and curriculum. She's completed the Childbirth Educator and Breastfeeding Counselor courses and now thoroughly enjoys mentoring and supporting other women as they work through their courses.
Kelly finds that being part of the international community at CBI is such a rich and rewarding experience for her because of the diversity of perspectives and insights it provides. She lives in Phoenix, Arizona with her husband, two girls and two dogs. In addition to her work with CBI, Kelly teaches childbirth classes locally and provides doula and breastfeeding support to new moms.
What Kelly enjoys most about her work is helping new families discover what kind of birth experience they want for bringing their baby into the world. Kelly has been a trainer with CBI since 2011. In addition to her Childbirth International qualifications, Kelly has a Bachelor of History, a Master of Education in literacy and teaching English as a second language, a Master of Education in Elementary teaching, and is a La Leche League Leader.
"Being part of the international community here at CBI is such a rich and rewarding experience for me because of the diversity of perspectives and insights it provides."
Kit, USA
Trainer
As a young woman Kit was always drawn to pregnancy. After finishing a graduate degree in counseling, she worked for several years in college residence halls and student conduct. In 2005, Kit had the opportunity to make a career change and attended a conference hosted by CBI. The community of strong women and connection to birth work was where she found her true calling.
Kit then took the CBI doula course and began attending births that year. Since then she has completed the CBI Birth Doula, Childbirth Educator and Breastfeeding Counselor courses, had two wonderful children and became a Board Certified Lactation Consultant (IBCLC).
Kit enjoys the philosophy of CBI, the community, and how her work as a trainer can help to foster support for growing families. When she's not working with her CBI students, she's teaching childbirth classes at her local clinic and hospital, doing in-home breastfeeding support, and facilitating new parents groups. In her spare time, Kit loves hanging out with her family and running! Kit is one of our longest serving trainers, having been guiding students since 2004. In addition to her CBI qualifications, Kit has a Bachelor of Arts in Psychology, a Master of Education in Counseling, is IBCLC qualified, and is a car seat technician.
Kristie, USA
Trainer
Kristie's passion for all things birth took off when she began studying midwifery in her late teens. She married young and hasn't stopped birthing babies of her own long enough to pick up that interest again! Kristie is the mother of 2 girls, and then 5 boys in a row. Each of her births profoundly affected how she mothers, as has her relationship with other strong moms. This is why she loves interacting with mothers during the delicate and defining seasons of pregnancy, birth, postpartum, and breastfeeding.
Though Kristie has supported families for many years, her studies with CBI gave her more confidence and grounding, providing the skills she was looking for to communicate compassionately and effectively.
In addition to her work as a CBI Trainer, Kristie offers doula support, classes, and in-home consultations in her local community. She is the Education Director at the Bastrop Pregnancy Resource Center, a local non-profit that offers free classes, counseling, referrals, and material provisions to mothers in need. Her life is very much centered around mothering and she thinks of her work as an extension of that – an opportunity to nurture, encourage, and learn alongside other women. Kristie has been a birth doula since 2008 and a postpartum doula since 2012.
Kristina, USA
Trainer
The first birth Kristina attended was that of her teen best friend, a single mother, when she was 15 years old. 'I can't say the birth or baby bug bit me, by any stretch! A few years later I found myself pregnant and realized that I knew nothing about the adventure before me.' When the realities of the impact of birth support, care provider, birth location, etc. hit her, suddenly she was smitten. 18 years later, she hasn't fallen out of love!
Kristina has been attending births since 2002 and teaching childbirth classes since 2004. It is only recently though that she found her home in a professional organization. Kristina is very proud to be a CBI educator & doula! With her background in grassroots community organization, she is energized to support new birth professionals on their own course for success.
Outside of birth work, Kristina is active in human rights and LGBTQ issues, food policy, public health, and of course her sweet family who puts up with it all.
"I am fascinated by the wide variety of backgrounds and experiences my students bring to their work as a doula, and I love watching them shape their professional identity."
Leigh, Canada
Head Office Manager
Leigh is the mother of two wonderful boys, with Honours Bachelor of Music degree and a passion for hospitality. After working many years in the hospitality industry, she found her new role as a mom reinforced her desire to make informed and clear decisions about nutrition, education, birth and life… with her family, and for her family.
Leigh has been working at CBI since early 2015 and has proven herself to be indispensable. Leigh handles all of our customer enquiries, orders every student's manuals, manages all the payments and generally just keeps the whole organization running smoothly.
When asked what she truly loves about Childbirth International, Leigh says it is the dedication to communication and education to all of its students.
Linda, Singapore
Trainer
Moving halfway around the globe and having her first baby far away from home was an enormous culture shock to Linda. The presence of her doula made a huge difference and it was exhilarating to carve out her own path and to discover her strength. Birth had her hooked. She gave birth to three more babies and in the meantime became a doula herself.
Linda always finds it a privilege to be there for her clients, to witness their births and their own unique stories. Becoming a Childbirth International doula trainer in 2011 was a natural extension of her profession. Linda is fascinated by the wide variety of backgrounds and experiences her students bring to their work as a doula, and she loves watching them shape their professional identity. She also loves being a part of the very diverse community of Childbirth International as it continues to expand her horizons.
Originally from the Netherlands, Linda currently lives in Singapore with her four children. She has recently completed her Bachelor in Psychology and is finding that her CBI doula values serve her well with any client she supports.
Maggie, Australia
Trainer and Author
One of Maggie's first vocations in the 1960's was as a birth supporter and, despite life taking many different directions since then, she has remained passionate about women having a voice and advocating for themselves.
Maggie feels fortunate to have worked closely with CBI since its inception, and to witness the organization grow into the recognized leader it is today. An opportunity to travel has enabled her to experience a variety of cultures and to see firsthand, that as mothers we share the same aspirations for our births and our families.
Maggie has been an integral part of the growth of CBI - managing all administration tasks in our early days and with us since the beginning! Recently, Maggie and her husband settled in rural Tasmania where she continues to enjoy her work as a CBI trainer, supporting students who feel inspired and passionate about birth. In her free time Maggie loves to spend time in her organic garden and drumming on her djembe.
Maggie is a talented artist, photographer and author. In addition to her studio work, she has taught workshops and exhibited internationally. For a number of years she wrote articles for a Singapore parenting magazine and was a highly successful events organiser. Today, along with her husband, Maggie enjoys public speaking: inspiring audiences to step outside their comfort zone and follow their passion.
Mairead, Australia
Trainer
Mairead grew up within a huge extended family in Ireland. With a mother from a family of 14 and a father from a family of ten, the oldest of 68 first cousins and three siblings she lived the proverbial '….it takes a village.' Surrounded by bumps and suckling babes she soaked up the sights and sounds, mystery and magic of birth. In the telling of these stories, four generations of women articulated just how variable the experience of birth can be. Albeit unwittingly, they revealed how each and every decision made on life's journey leads to the next.
It wasn't until years later when pregnant with her first child that Mairead realized the power of her heritage. Separated by oceans from her family she initially followed dominant practices and discourses around pregnancy and birth. It wasn't long though until she realized that something was missing; the decisions being made about her pregnancy and birth didn't include her. The story being told wasn't hers! This was the prompting she needed to exercise her voice, to make the decisions that needed to be made to achieve the birth experience she wanted, to write her own story.
This is Mairead's passion, to support and encourage your voice, to celebrate your story. And this is why she loves her work with CBI which connects her to web of voices and stories that transcend borders and oceans and celebrate the universal experience of birth.
Narelle, Australia
Trainer
Narelle had always hoped to work with children and families but her decision to work in the realm of pregnancy and birth was rather unexpected. After training as a psychologist and a number of early job changes, she finally settled into the child and family sector. It was when she joined the rank of 'mother' that she became aware just how much she hadn't understood the needs of the pregnant and postnatal families she had been working with.
Narelle's initial plan to train as doula and childbirth educator was to up-skill as a psychologist - but she hadn't anticipated just how much she would be captivated by the birth world and how much she would enjoy the work.
Narelle lives in Sydney, Australia with her husband and 3 boys. As a professional, she provides doula support and perinatal psychology services in her own private practice. Having found the training provided by Childbirth International to be outstanding, she was thrilled to be able to join our team of trainers and support others on their learning journey. In addition to her qualifications with Childbirth international, Narelle has a Bachelor of Arts in Psychology, a Postgraduate Certificate in Professional Psychological Practice, a Postgraduate Diploma in Psychology, and is a registered Psychologist (APHRA).
My CBI training changed my life and my whole way of thinking. The skills I learned impact all facets of my life. This is the best job I have ever had!
Nikki
Founder & Board Director
Nikki first became interested (obsessed?) with pregnancy and birth when she had a miscarriage with her first pregnancy. She found the lack of informed choice, the poor communication, and the lack of support all just made the experience that much more difficult. She knew there had to be a better way.
When she returned to the UK, Nikki had her first baby in a beautiful waterbirth with midwives. This inspired her to then work with a newly established miscarriage support group, advocating for better care for women experiencing loss in pregnancy. Shortly afterwards, a friend talked her into training as a childbirth educator. Clients began to ask her to support them during their births and she discovered a whole new world. She was smitten!
Nikki later moved to Singapore with her family and established the first doula practice there. Working with doctors and nurses who'd never heard of a doula, she realized the importance of effective communication and reflective practice. Clients began asking her if they could train to do the job she did, and Childbirth International was born. Originally the courses were taught face-to-face. However, the Internet had just become available and Nikki could see that there were women across the world who wanted to become doulas and childbirth educators, but the training was out of their reach - for financial or geographic reasons. Being in the midst of studying for her Bachelor of Nursing Science degree by distance, Nikki realized that online training could open up opportunities to thousands of women.
Nikki is passionate about the importance of birth professionals learning how to communicate effectively with clients and using these skills to build relationships with their peers and caregivers. Having real skills to pass on to new families meant that they are able to make informed decisions that are right for them, long after we've been involved in their journey. Those working in this field need to have a strong support base to enable them to cope with the emotional nature of our work, and develop a network of other birth professionals who come from diverse backgrounds and cultures to give us a breadth of knowledge and perspectives.
Nikki's vision for CBI has always been to provide a global network of highly qualified and passionate birth professionals who can truly make a difference in the lives of the families they work with. When not supporting our incredible, talented team, Nikki can be found relaxing with friends, enjoying a glass of red wine, or reading research for fun! After a lifetime of avoiding exercise, Nikki has recently started yoga and kickboxing as a way to manage too much good food and wine! With 23 years of experience in supporting women through pregnancy, birth and parenting, Nikki is stretching her wings and will begin a Masters in Clinical Education in 2016.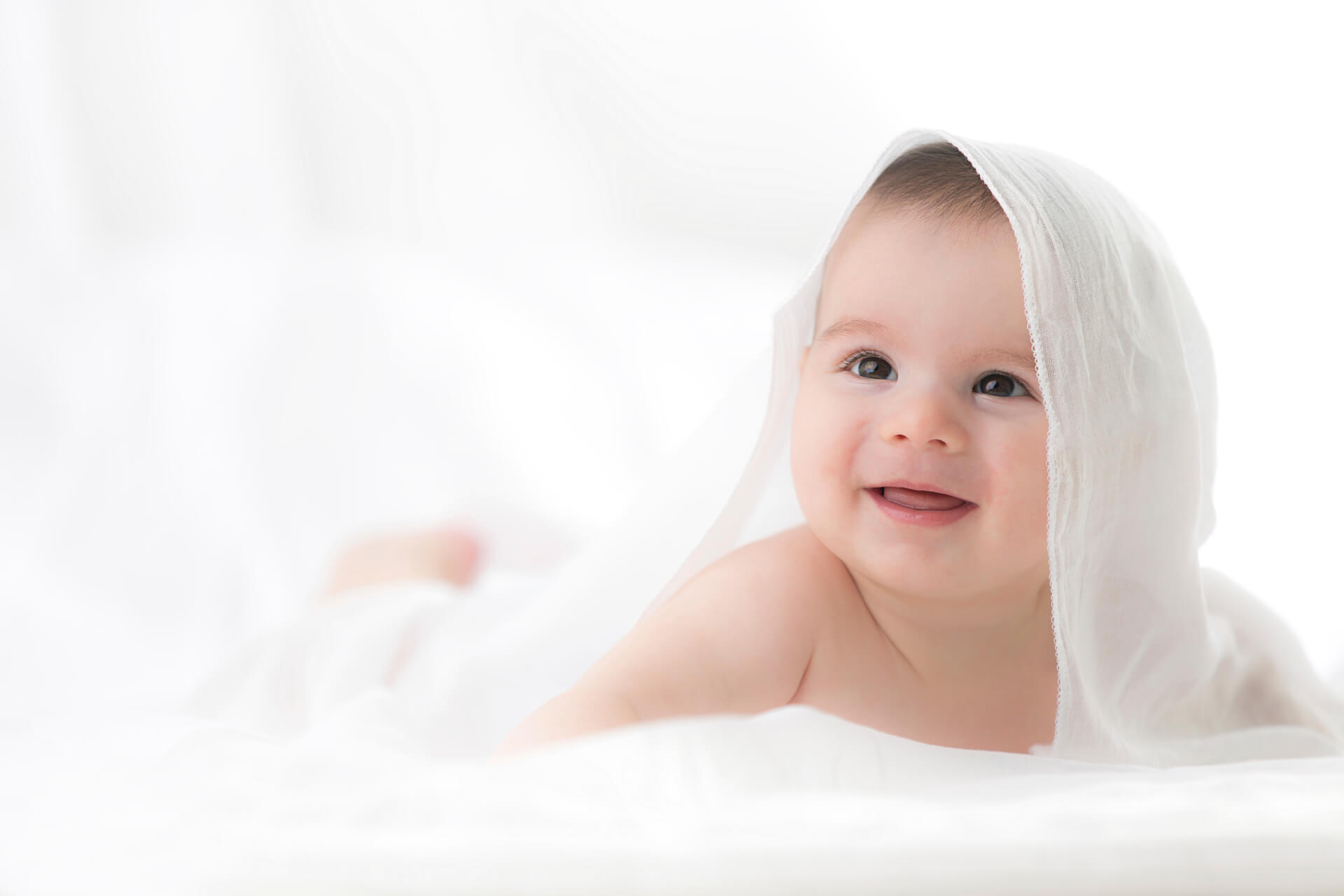 Rebecca, Australia
Trainer
Rebecca lives and breathes motherhood. She adores pregnancy and birth. She's passionate about breastfeeding. Rebecca comes to CBI with a background in education (BEd), and a BA in Sociology, majoring in women's studies. The experience of women is an area that she's always been passionate about.
As a mother to two little loves, the mothering caper is close to her heart. Rebecca's personal journey there, and since, has been transformative. She was struck by societal expectations of her, which seemed to remove the heart and soul from the process. Empowerment, informed choice and evidence-based care were missing from the conversation, at least on the surface level. This was the catalyst that drew her to Childbirth International for training as a Childbirth Educator, Birth Doula and Postpartum Doula; to work with, and in support of, women and mothers - her sisters.
Central to CBI is the concept of reflective practice. Rebecca is committed to the development of those navigating their way through to their CBI studies, not only in relation to their knowledge and understanding of the physiology of birth and beyond, but also in terms of their reflective ability and communication skills. These underpin the role of a confident and competent birth professional who is able to provide opportunities for empowerment, informed choice and evidence-based care for mothers seeking education and support. As a CBI trainer, Rebecca is here to bring back, and strengthen, the village that mothers deserve.
In addition to her CBI qualifications, Rebecca has a Cert IV in Breastfeeding Counseling, a Diploma in Clinical Nutrition, a Bachelor of Arts in Sociology, and a Bachelor of Education. Rebecca is scheduled to complete her Postpartum Doula course with CBI in 2016, together with an Advanced Diploma in Nutrition, certification as a Bereavement Doula and certification as a Placenta Specialist.
Samantha, Canada
Trainer
Samantha's first birth experience was when she attended her aunt's birth in 1999. She felt so privileged to be invited, eager and excited to help her! She loved all the practical things she could do - rubbing her back, encouraging her and bringing her drinks. She didn't realize at the time that women attended births professionally, or learn about what a doula was, until she became pregnant herself.
Samantha hired a student doula to attend her first birth and she helped Samantha to have a wonderful experience. Samantha discovered what a positive difference a doula could make firsthand, but didn't consider becoming a doula herself until after her second baby was born, in 2012, and she had completed her Masters degree in anthropology. Samantha started training to become a birth doula with CBI in 2013 and was so impressed with the knowledge and wisdom within this online community.
During her time as a graduate student, Samantha also worked as a teaching assistant at her university. In 2015, she was thrilled to be selected to become a trainer for CBI! In this new role, she's able to combine her teaching and doula skills. She feels blessed to have a job where she can do the things she loves best! Samantha has volunteered at a residence for young and homeless pregnant women and trained as a facilitator for Birth Trauma Ontario. In addition to her qualifications with CBI, Samantha has a Bachelor of Arts in Anthropology and a Master of Arts in Public Issues & Anthropology.
Sandy, Canada
Trainer & Author
Unlike some of her colleagues, Sandy had absolutely no interest in pregnancy or birth until she had her own first baby. Then things changed. Lots of things! Sandy had worked in publishing until that time, but found that going through her own first pregnancy and birth opened up a whole new world for her. Sandy couldn't get over this 'new' idea that there were many perspectives out there about pregnancy and birth, and she had the opportunity to decide what she wanted, along with her husband, instead of just expecting to be told how things would go. And so she left publishing behind, and trained as a birth doula and childbirth educator with Childbirth International.
Now, more than a decade later, Sandy is expanding her fascination with birth into graduate studies in health communication and public health. She's particularly focused on decision-making in health care – and it all began, and continues, with CBI!
Sandy is one of our longest serving trainers (since 2004). In addition to her Childbirth International qualifications, Sandy has a Bachelor of Arts with honors, a Master of Arts, a Masters of Science, and will complete her Postgraduate Certificate in Public Health in 2017.
Tamrha, USA
Trainer
Tamrha's been passionate about pregnancy, childbirth, family support and women's reproductive rights since the births of her two boys. Birth, midwifery and everything involved, amazed and fascinated her, yet her births were not ideal. Tamrha sought to help other women obtain the births they wanted with the tools and skills necessary to do just that.
In 2007, she became a Certified Doula through Childbirth International and then a CBI Doula Trainer in 2011 for women across the globe. She's also working towards certification in Calm Birth, a childbirth preparation program based in mind/body medicine and meditation science. Tamrha works with Indy Doula associates, serving the Indianapolis and surrounding areas.
Tamrha is originally from New York and co-founded the Long Island BirthNetwork, a chapter of BirthNetwork National in 2009, where it continues to grow and serve local families.
Within her community she offers doula services, placenta encapsulation, Red Tent gatherings, Mother Blessing Ceremonies, Belly Henna and Belly Castings. Tamrha feels that walking with students at CBI is always amazing and rewarding. Knowing that more and more women are looking to affect their communities in a positive way, and that she has a small hand in that journey, is remarkable. In addition to her qualifications with CBI, Tamrha has degrees in Photography, Display & Exhibit Design, and she is a Homebirth Midwifery Assistant with Neonatal Resuscitation & S.T.A.B.L.E. certificates.